Express Recipes: How to make homemade Honey Bread French Toast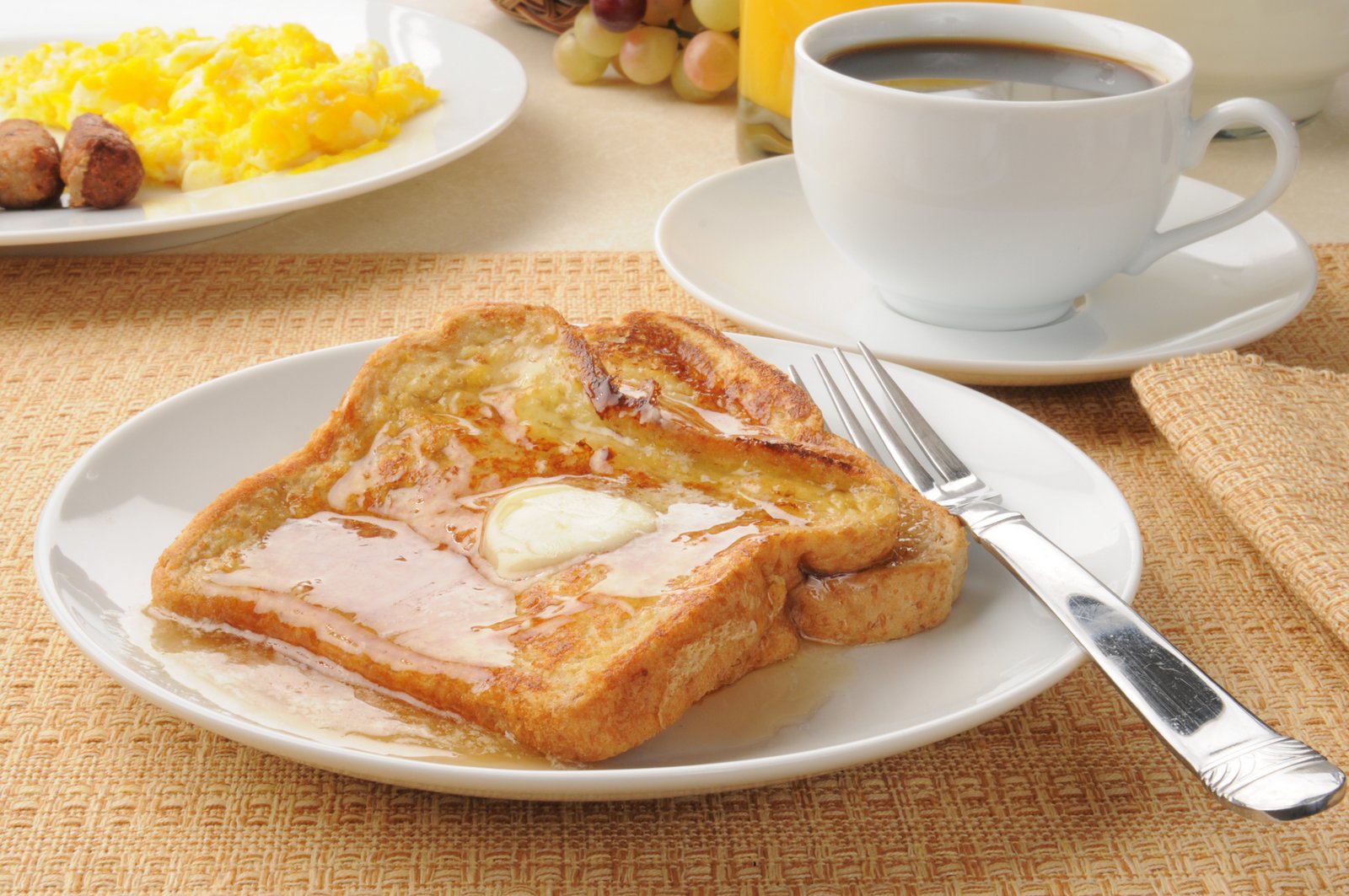 As a kid I always liked to savour french toast. It's amazing how the original sweet french toast gets modified at 180º, with sugar being replaced with salt, chillies and other spices! The first time I had a sweet french toast was at a dinner and that's when I realised what I had been missing. Given my weakness for all things sweet, I now just stick with sweet version. Love the sprinkled sugar and the dripping maple syrup. Add to it some bananas and strawberries, and we have a complete healthy breakfast.
And this time for some extra sweetness, I even made the honey bread.
There is nothing like the taste of fresh homemade bread. And imagine all the experiments you can do once you start making your own bread. Think of the different flavours and the different kinds of flours you can use.
Homemade Honey Bread
Preparation Time: 15 mins| Baking Time: 1 hour| Makes 10-12 slices
Ingredients
1 cup all-purpose flour (maida)
1½ cup whole-wheat flour
2 tsp baking powder
½ tsp baking soda
A pinch of salt
1 egg
1 cup plain yoghurt
¾ cup milk
¼ cup olive oil
¼ cup honey
Method
* Pre-heat oven to 180ºC and prepare a 9X5 inch loaf tin.
* In a deep mixing bowl, combine together all the dry ingredients i.e. flours, salt, baking powder and soda.
* In a separate bowl, beat together (one-by-one) egg, yoghurt, honey, oil and milk.
* Now add the wet ingredient mixture to the flour mixture and combine to make dough. Use the dough attachment of your blender. The whisk will also work but you migt have to use your hand as well to combine them well. It will be a little sticky dough and as tight as that of rotis or paranthas.
* Spoon the dough into the prepared bread tin and bake for about an hour or until a skewer inserted comes out clean.
* Remove from oven and let it cool before taking out of the tin.
French Toast
Preparation Time: 5 mins| Cooking Time: 10 mins| Serves 2
Ingredients
4 eggs
¼ cup milk
2 tsps vanilla extract
4 bread slices (if it's a full loaf, cut a little bit thick slices!)
Butter for cooking
2 tbsp castor sugar
2 tbsp Maple syrup
Method
* In a wide, shallow bowl, beat together eggs, milk, vanilla extract and 2 tbsps of maple syrup
* Soak the bread slice in the mixture. Give about a couple of minutes each side so that the bread absorbs this egg mixture.
* Heat butter in a frying pan and fry the soaked bread until golden brown on both sides
* Sprinkle sugar on the cooked bread and for extra sweetness drizzle maple syrup on top
["source-indianexpress"]