How to Make the Best Uthappams at Home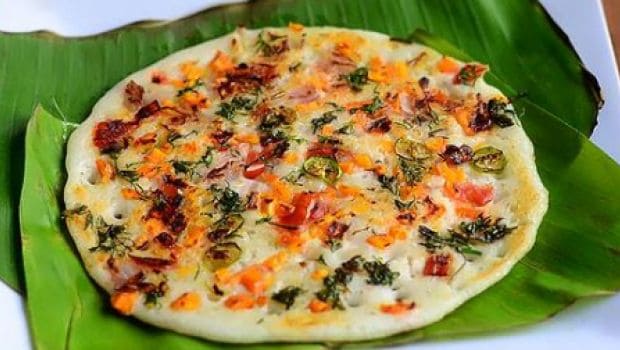 I still remember quick family meals at Sarvana Bhavan as a child. At a time when dining out was not a frequent affair, Saravana Bhavan was reserved for those quick meals or when you had unexpected guests. One of the favourite dishes for kids used to be the famous Seven-taste Uthappam – clever term coined by them.
For the uninitiated, Uthappams (Uthappa in Kannada)  might be very similar to a dosa but they're not the same thing. Crispy on the outside and soft on the inside this is almost where the dosa meets the idli. For most parents who need to pull rabbits out of the hat for finicky kids, this is also dosa masquerading as pizza. Many unsuspecting kids believe this is a form of pizza. While the idli and dosa are standard breakfast staples, the uthappam tends to be preferred for an evening snack or a light dinner that can be cooked in a jiffy.
How to Make Uthappam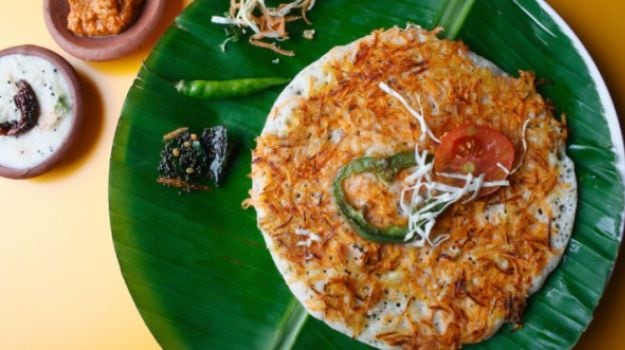 For the batter:
1. Soak 6 cups boiled rice and 1 cup of urad dal along with one spoon of fenugreek seeds separately for about 3 to 4 hours.
2. Grind rice and dal separately.
3. Mix the batter together, add salt, baking soda and leave it over night to ferment
4. The consistency of the batter should be thick like idli batter.
After the batter is ready, there are several variations of the uthappam that you can try at home. Here are some interesting ones for inspiration.
Sour batter: Restaurants in Chennai like Murugan Idli shop and ID make terrific versions of the Uthappam. They tend to make fresh batter (using the above method) but it's quite common at homes to use dosa batter that has gone slightly sour to make Uthappam. Many people (including me) like the sour dough uthappam especially once you add essential toppings like onion and tomato.
Chennai's famous Seven-taste Uthappam: It comprises of seven cocktail uthappams or bite-sized uthappams each with their own flavours and toppings. This works well with kids or even as a cocktail snack when you have guests over. The seven tastes could range from onion to tomato to mixed vegetables (usually carrot and beans) to uthappams loaded with greens (spinach or mint leaves or even curry leaves)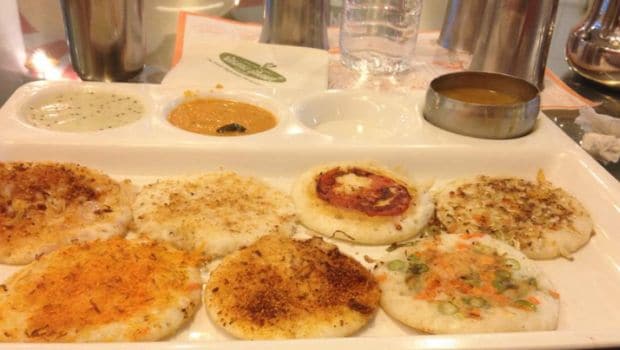 Onion Uthappam:
The 'go to' uthappam and the one most ordered at restaurants. You could use gingelly (sesame) oil if you like the flavour or stick to your regular brand of refined or rice bran oil. Chop sambar onions into small slices and sauté in one spoon of ghee. Add chopped green chillies and curry leaves. Make the uthappam on the tava and spread the fried onions over the batter and cover it with a lid. Cook on low flame till the base turns red. It takes about 2-3 minutes – longer than a dosa, to make an uthappam.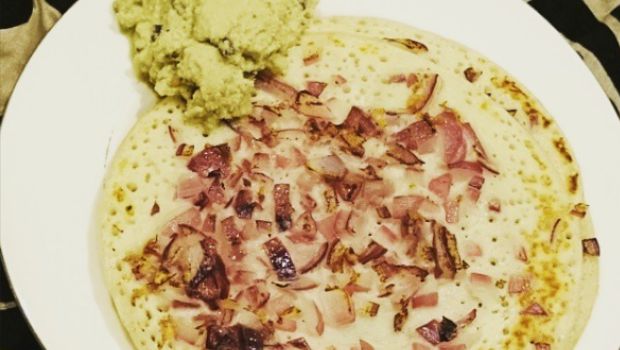 Podi Uthappam:
Most restaurants and South Indian homes dust the uthappam with idli molaga podi
(chili powder that's served as an accompaniment with dosas and idlis). The podi uthappam tastes best with finely chopped onions.
)
The pizza version:
Throw in tomatoes or mushrooms and add grated cheese (mozzarella works best). You could also substitute chili powder with chili flakes to add to the faux pizza experience.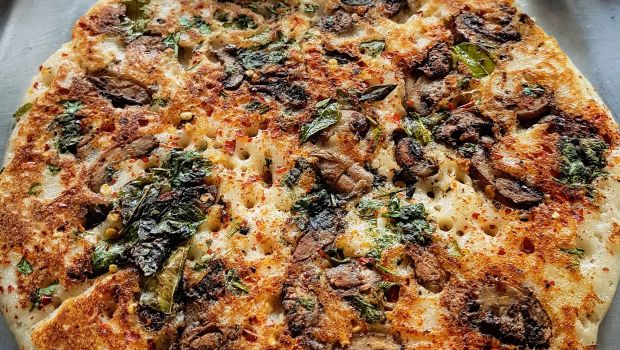 Egg uthappam:
Just like dosas and appams, it's possible to blend eggs into an Uthappam. Beat eggs, add salt and pepper to taste along with finely chopped onions and green chillies. Add the egg mixture on to the Uthappam and cook on the tava with the lid on for two-three minutes.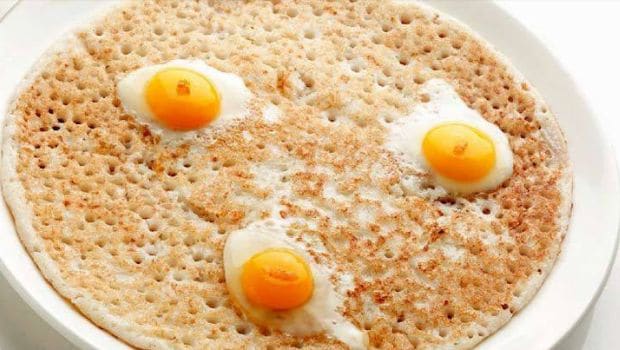 Meat lover's Uthappam:
You can make an uthappam wholesome by adding a generous quantity of meat. You could add minced chicken fried with ginger, garlic, curry leaves, salt and pepper to the Uthappam and then cook with the lid on for the same time as others.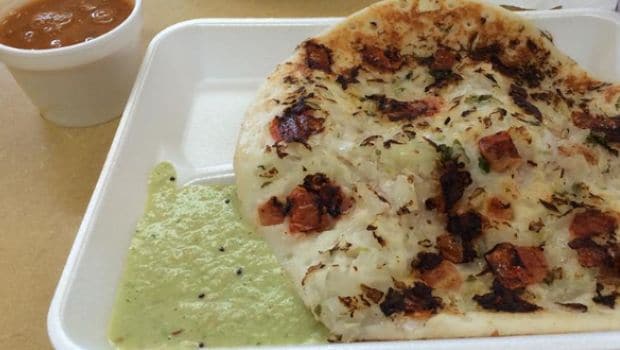 Accompaniment – Spicy Onion Chutney:
This fiery Chettinad-style chutney (recipe courtesy – Mrs Lalitha Rajan, Chennai) is a delicious uthappam accompaniment.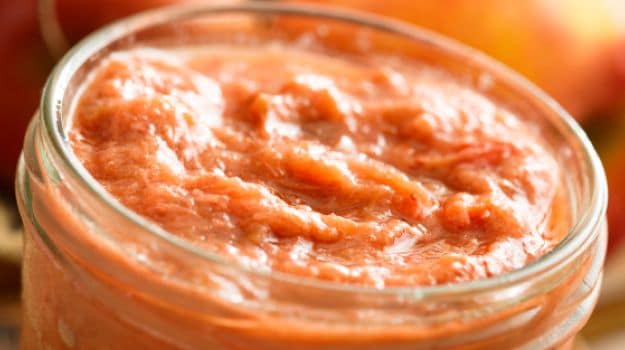 Fry (in one teaspoon of oil) two finely chopped onions, two finely chopped tomatoes and tamarind (size of half a lemon) with eight dried red chillies, one teaspoon of sesame seeds and salt to taste. Grind in a blender once it cools down. Temper the ground mixture with mustard seeds, urad dal and curry leaves and serve with the uttappams. 
["source-food.ndtv"]