Unravel 2 Not Coming to Nintendo Switch, May Have Co-Op Mode Hints ESRB Rating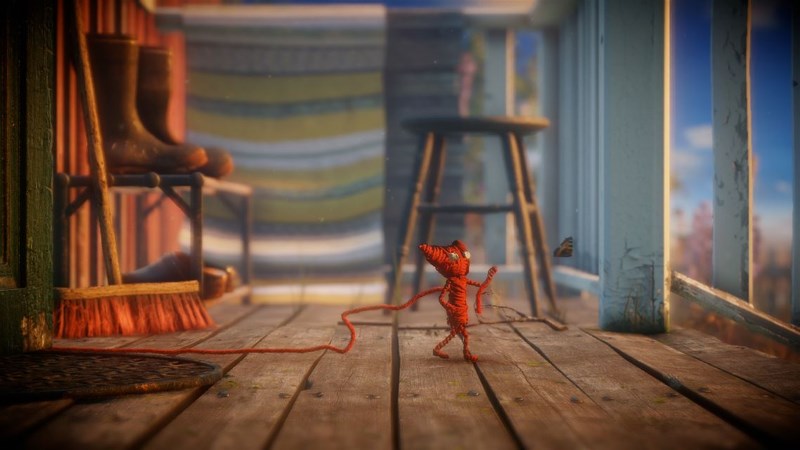 Quirky platformer Unravel was revealed at E3 2015 and released in 2016. Barely two years since its debut, Unravel 2 is on the way. While EA had confirmed it was working with Unravel developer Coldwood, little has been said since. Now, thanks to an ESRB rating for Unravel 2 spotted by those on popular gaming forum ResetEra, we know what to expect. Namely, no Unravel 2 for Nintendo Switch (as the console isn't listed as one of the platforms for launch) and possible cooperative play thanks to the game's description. Expect Unravel 2 to make an appearance at EA Play, EA's pre-E3 2018 event.
"This is a side-scrolling platformer in which players control a pair of fantastical creatures called Yarnys as they navigate environments. Players traverse platforms and avoid hazards by swinging from yarn lassos; some areas contain animals that chase/menace the player's characters. The Yarnys are defeated when they are eaten by a fish, grabbed by birds, crushed by boulders, or run over by cars," reads Unravel 2's description.
This suggests the likelihood of a co-op play possibly online or on the couch with each player controlling a single Yarny.
"Loneliness is definitely part of [Yarny's journey]. We didn't want it to be just cute and sweet, we wanted it to have a certain sadness as well because, you know, we have all longed for someone sometime. And that's I guess what the game symbolises to me in many ways – just longing for someone," said Martin Sahlin, Creative Director at indie developer Coldwood Interactive in an interview with Gadgets 360. "I guess it's slightly related to" – he sighs deeply at this point, and then explains it in words – "the fear of ending up alone or something like that. And the realisation that these bonds can be very strong if we look after them, if we take care of them but it does take effort."
It makes us wonder what theme did the team go with to consider multiple Yarnys in Unravel 2. Platforms for release include PS4, Xbox One, and PC. No Nintendo Switch mentioned.
That said, we won't be surprised to see Unravel 2 hit the Nintendo Switch at a later date. We should have more details surrounding the game such as new modes, characters, and a release date at EA Play as well as its price. Considering Unravel cost around Rs. 1,500 ($20 in the US) on all platforms, it's safe to assume that the sequel will have a similar price.
["source=gadgets.ndtv"]