Air Pollution: Environment Minister to Meet State Counterparts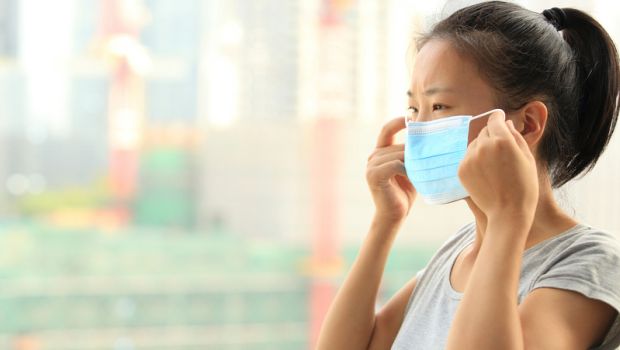 Union Environment Minister Anil Madhav Dave is set to hold a meeting on Friday with his counterparts from five states to discuss short, medium and long-term measures to tackle air pollution in the capital.
The call came as Delhi's air quality deteriorated to alarming levels and witnessed its worst smog situation in 17 years on Wednesday and Thursday.
"MoEFCC (Ministry of Environment, Forest and Climate Change) to hold meeting with secretaries of five neighbouring states of Delhi tomorrow (Friday). Later, I will meet ministers of concerned states," Dave said in a tweet late Thursday.
The ministry will also issue an advisory to the five states — Punjab, Haryana, Uttar Pradesh, Rajasthan and Delhi — following a secretarial-level meeting here.
"MoEFCC will soon issue an advisory to concerned states on taking up short, medium and long-term measures to tackle air pollution," Dave tweeted.
The minister would hold the meeting after Environment Secretary A.N. Jha meets the five secretaries.
Due to the poor air quality in Delhi, experts had been requesting the Centre to intervene as it would take several state governments to work together to tackle the situation.
The experts also suggested emergency steps to save people from respiratory and heart diseases.
The emergency steps suggest that ailing people must stay indoors while healthy people should avoid outdoor exercises for a few days. Closing schools temporarily was also suggested by some environment experts.
Several reasons, including unending burning of paddy stubble in Punjab, Haryana and Uttar Pradesh, low winds and pollution during Diwali in Delhi and other sources of pollution along with weather-related factors led to such abnormal levels of smog and alarming air quality in the national capital.
As per official data, the levels of PM2.5 (particulate matters with diameter less than 2.5 mm) have increased by 62.7 per cent on Wednesday, two days after Diwali.
On Wednesday, the levels were 9.4 times the standard norms.
["source-ndtv"]