Apple Schedules March 21 Event; 4-Inch iPhone, New iPad Launch Expected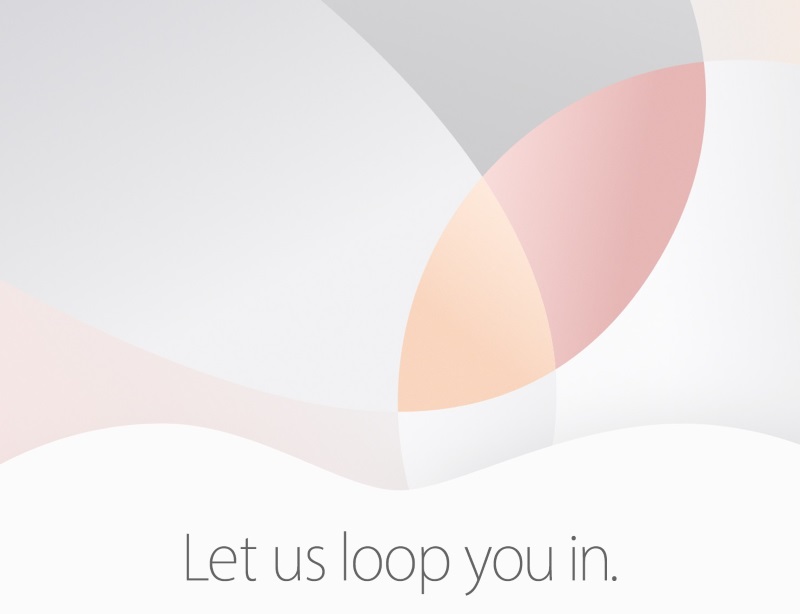 Apple, attempting to get back to the business of introducing new products as it fights with the Justice Department in court, announced a March 21 event where the company is expected to unveil a smaller-screen iPhone and an updated iPad.
The long-expected unveiling will be held at Apple's campus in Cupertino, California, the company said in the emailed invitation, without providing any other details.
Apple will introduce an updated iPhone with a 4-inch screen, a person familiar with the details has said. The smaller handset will look similar to the iPhone 5s introduced in 2013 and come with updated components, including the company's speedier A9 processor that's currently in the iPhone 6s. An update to the iPad lineup also is anticipated.
For Apple Chief Executive Officer Tim Cook, the event provides a respite from the battle with the Justice Department over privacy and encryption. Apple is contesting a request from government investigators seeking the company's help unlocking an iPhone used by one of the shooters who killed 14 people in San Bernardino, California, in December.
Apple is arguing that the order oversteps government authority because it would weaken its customer's security protections and set a precedent that would force companies to create new tools to aid law enforcement. A similar standoff is taking place in a New York case.
In addition to its court fight, Cook is grappling with Apple's slowing business. iPhone sales are no longer a dependable growth driver after unprecedented success and iPad sales also are in decline. Financial analysts predict sales will fall this year for the first time in more than a decade. The stock has fallen more than 18 percent in the past 12 months.
The March 21 event is Apple's first since September, when the company unveiled the iPhone 6s, iPad Pro and updated Apple TV.
["source-ndtv"]