Can a Plant-Based Diet Lower Type 2 Diabetes Risk?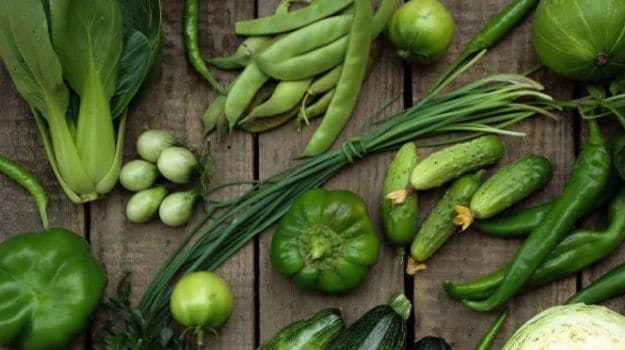 Consuming high-quality plant-based diet such as whole grains, fruits, vegetables, nuts, seeds and legumes can substantially lower the risk of developing Type 2 diabetes, says a new study led by an Indian-origin scientist.
The findings showed that eating a healthy version of such diet was linked with a 34 per cent lower diabetes risk, while a less healthy version — including foods such as refined grains, potatoes, and sugar-sweetened beverages — was linked with a 16 per cent increased risk.
Such diets are high in fibre, antioxidants, unsaturated fatty acids, and micronutrients such as magnesium and are low in saturated fat.
"The study highlights that even moderate dietary changes in the direction of a healthful plant-based diet can play a significant role in the prevention of type 2 diabetes," said Ambika Satija, professor at the Harvard T.H. Chan School of Public Health in Boston.
Adherence to a plant-based diet was found low in animal foods, with a 20 per cent reduced risk of Type 2 diabetes. Healthy plant foods may also be contributing to a healthy gut microbiome, the authors said.
"A shift to dietary pattern marking higher plant-based foods and lower in animal-based foods, especially red and processed meats, can confer substantial health benefits in reducing risk of type 2 diabetes," added Frank Hu, Professor at Harvard Chan School.
The study, published in an online journal named PLOS Medicine, was the first to make distinctions between healthy plant-based diets and less healthy ones that include things like sweetened foods and beverages, and some animal foods, which may be detrimental for health.
The researchers conducted a 20 years survey of more than 200,000 male and female health professionals, and questioned them on their diet, lifestyle, medical history, and new disease diagnoses.
The diets of the participants were evaluated using a plant-based diet index, in which they assigned plant-derived foods in higher scores than animal-derived foods.
"These findings provide further evidence to support current dietary recommendations for chronic disease prevention," Satija suggested.
["source-ndtv"]