Chrome Update Ensures Attackers Won't Be Able to Hide Malicious Extensions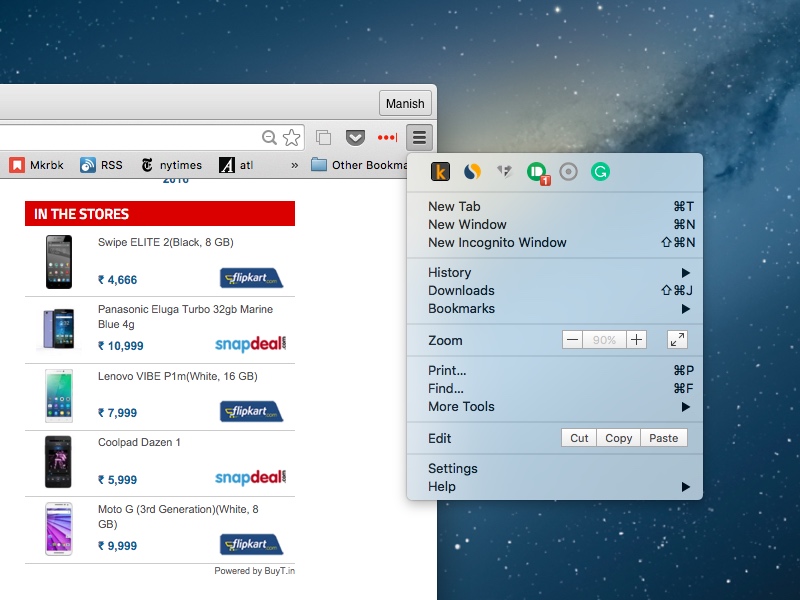 A recent change made to Google Chrome has many users anxious. Many people aren't able to piece together why Chrome is showing them icons for all of their installed extensions. For those who are looking for an answer as well, fret not, it is just a security measure from Google.
Originally planned last year, Google last week flipped the switch on an update that puts all of the extension icons to the right of the omnibar. Furthermore, these extensions also show up in the Chrome Menu (which opens when you click the hamburger icon). Google is ensuring that even if a user hides the extensions from the toolbar, as many do, their icons will still be visible in Chrome menu.
As explained earlier, Google says that many people don't realise the extensions that they have installed on their Chrome Web browser. Not many people check the settings to see how many extensions they have installed – a factor that has been abused by fraudsters and malicious programs.
There is absolutely no downside in seeing all of your extensions. Not only is this a sound measure from the security standpoint, you are likely going to find some extensions that you no longer use. Removing such extensions will free up memory on your computer and make Chrome lighter.
"Unfortunately, extensions consume computing resources, and may have significant security, privacy, and performance impacts. Because of this, we've decided we need to increase user visibility," Google explained.
["source-ndtv"]