Face Recognition To Be Allowed To Verify Aadhaar Cardholders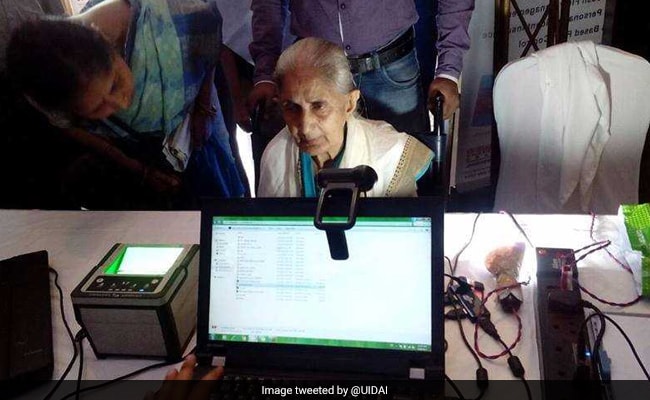 Around 119 crore people have been issued Aadhaar cards so far.
NEW DELHI:
HIGHLIGHTS
Face recognition won't need any new reference data
Will only work when coupled with another authentication factor
Camera already available to capture face without additional hardware
Aadhaar users stuck over the verification of biometric data like their iris or fingerprint scan can soon get help from facial recognition. The UIDAI or the agency in charge of the national identity card system announced this in a statement today, with officials saying this would not just add an extra layer of security but would also benefit millions for whom Aadhaar is a lifeline for food and health care.
Face authentication will be enabled by July to help people facing any difficulty in the authentication of their fingerprints, which may be worn out because of age or hard work, or other factors, said the UIDAI or Unique Identification Authority of India.
This will not require any new data as photos of citizens are already on the Aadhaar database. But the face recognition tool will be used only if needed, along with at least one other security check like a fingerprint, iris scan or OTP number.
The photos of almost 1.2 billion people are already in the database. For verification, an Aadhaar beneficiary's face will be scanned, for which the biometric devices in use will be equipped with face recognition. The systems "will be able to capture the face image and create digitally signed, encrypted authentification inputs," said the Aadhaar agency, pointing out that in cameras in laptops and mobiles, face capture is feasible without any extra hardware.
But critics say this may add another chunk of logistical problems to the world's largest biometric database, which is already facing doubts about data security.
Last week, the UIDAI announced that a randomly-generated 16-digit virtual ID can be shared instead of the Aadhaar ID to check leaks and misuse of biometric data collected from millions of Indian. The announcement was made days after a newspaper report claimed access to the Aadhaar database for just Rs. 500 paid online. Petitioners who have challenged the validity of the 12-digit Aadhaar ID and its linking to bank accounts, mobile phones and government schemes, say they will challenge the virtual Ids as they are "untested and unworkable".
Around 119 crore people have been issued Aadhaar cards so far.
The UIDAI said the Aadhaar system is being used as the main Id verification mechanism by banks, telecom companies, fair price shops, Income Tax and for attendance in private companies.
["Source-ndtv"]