Lenovo Vibe K4 Note Review
Competition in the budget and mid-range smartphone segments has been getting fiercer by the day, and buyers aren't complaining one bit. At this point, a lot of people no longer think it makes sense to spend big money on high-end smartphones, when options such as the Le 1s (Review) and Xiaomi Redmi Note 3 (Review) offer practically everything you want at a fraction of the price. The sub-Rs. 15,000 space is where most of the excitement is today.
Apart from Xiaomi and LeEco, Lenovo also competes in this segment with the Vibe K4 Note, which is on our test bench today. After the success of the K3 Note, Lenovo is going into this one with massive goodwill on its side. The phone was at first available only through flash sales, but can now be bought freely online. Does it have what it takes to compete in the most exciting smartphone battle of early 2016? We find out in our review.
Look and feel
While the Redmi Note 3 and Le 1s are made of metal, the Lenovo Vibe K4 Note is unashamedly plastic. Everything from the removable back panel to the frame and edges of the device is made of plastic, but the phone is still only marginally lighter than both its metal competitors. That said, the Vibe K4 Note does have a sense of solidity and durability to it, and looks alright as well.
The back has the camera, fingerprint sensor and flash, along with Lenovo and Dolby Atmos logos. Our review unit was black and had a matte finish which lent it a fair bit of sophistication. There's also a white option, which looks nice as well. The back panel pops off quite easily to reveal the SIM and microSD slots. These are thankfully separate, so you can have two SIMs in place alongside additional storage if you choose. Also visible under the cover is the battery, but it isn't user-replaceable.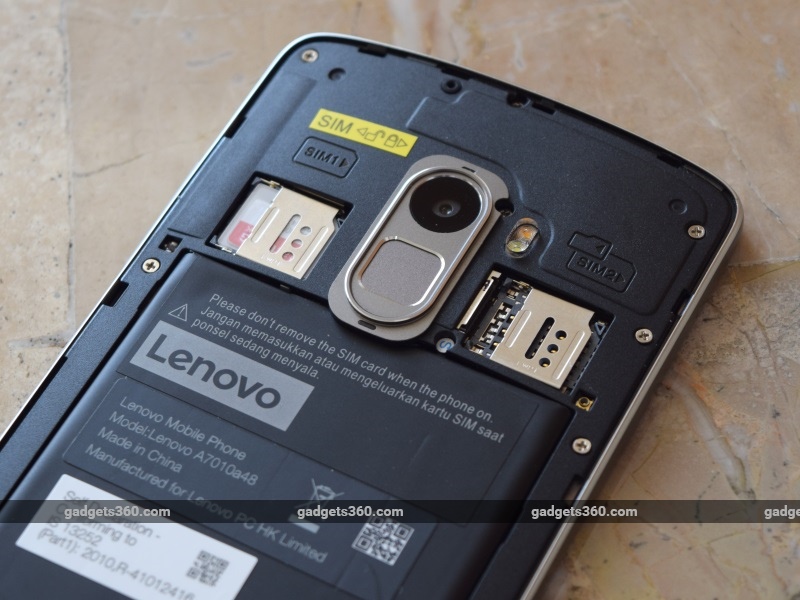 The edges have a fairly common layout, with the power and volume buttons on the right, Micro-USB port at the bottom, and 3.5mm socket at the top. The front of the phone is strikingly similar to that of the Lenovo Vibe X3 (Review), with its dual-speaker layout and extended Gorilla Glass that covers the capacitive keys, front camera, sensors and LED indicator. These similarities and design cues extend to other parts of the phone as well, and in fact the K4 Note is marketed as the Vibe X3 Lite in some countries.
The sales package includes a plastic protective case, screen protector film, and a useful 10W charger, which charges up the 3300mAh battery quickly. Although the protective case adds a fair bit of bulk to a phone that's already on the larger side, it might be a good idea to use it to avoid scratches and nicks on the edges.
The screen of the Lenovo Vibe K4 Note is a 5.5-inch full-HD IPS LCD panel. Although it has a slightly warm tone to it, the screen is incredibly bright, sharp and detailed. There is a beautiful sense of sophistication to the way everything looks, and the display is, once again, very similar to the one on the Vibe X3, which makes it excellent for the price of the phone.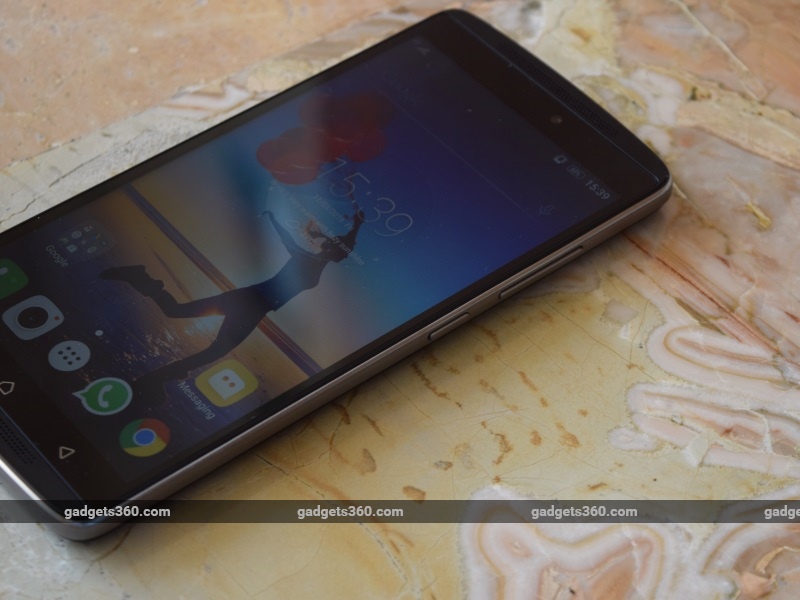 Specifications and software
The Lenovo Vibe K4 Note runs on the MediaTek MT6753 SoC, clocked at 1.3GHz for all of its eight cores. This is most similar to the Qualcomm Snapdragon 615 SoC, and three months into 2016, is starting to feel a bit dated. In comparison, the Le 1s uses the more powerful MediaTek Helio X10 SoC, while the Redmi Note 3 runs on the brand new and highly capable Snapdragon 650. Both of those seem like much better options if performance is what you're looking for.
There's also 3GB of RAM, 16GB of internal storage (expandable by up to 128GB), Wi-Fi a/b/g/n/ac compatibility, and 4G connectivity on both SIM slots. TDD Band 40 and FDD Band 3 are both supported. However, only one SIM can run 4G at any time, with the other dropping to 3G. The internal storage is less than the 32GB offered by the Le 1s and Redmi Note 3, which is a disappointment. However, the Le 1s does not allow for expandable storage, while the Redmi Note 3 is officially limited to 32GB microSD cards.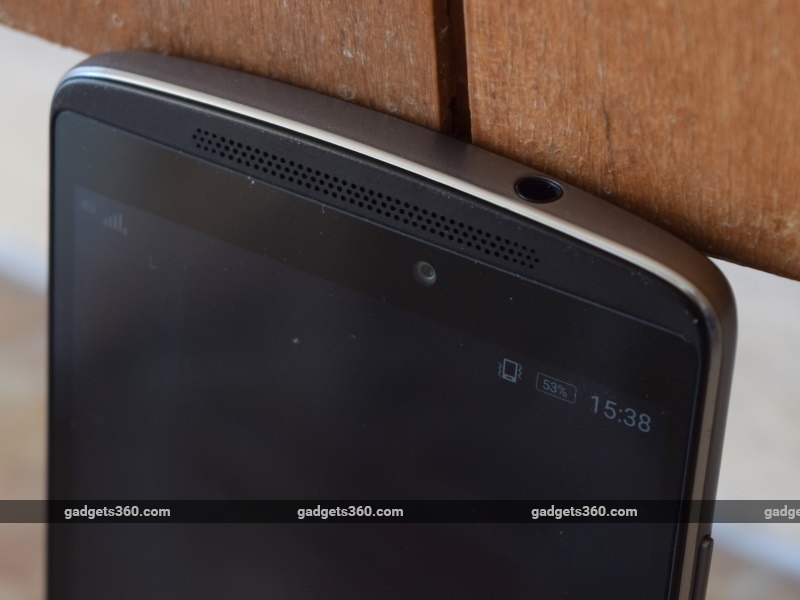 The Lenovo Vibe K4 Note is compatible with the ANT VR headset, which is being sold as an optional extra for Rs. 1,299. The phone quickly prepares any ordinary content for VR use, and you simply have to switch the phone to VR mode through the power menu and slot it into the headset to use. Although the phone falls short of its competition in a few other ways, this major feature is totally unique and gives it a serious advantage, as one of the most affordable devices with VR compatibility.
The phone runs on Android 5.1, with Lenovo's Vibe UI on top. The interface has gone through some significant improvements of late, and is now incredibly polished and easy to use. One of the most useful recent changes is the addition of a dual-layered mode, which enables the app drawer and allows for a look and feel that is more reminiscent of stock Android. You can of course choose to revert to the single-layered mode of the past, but we found no good reason to do so.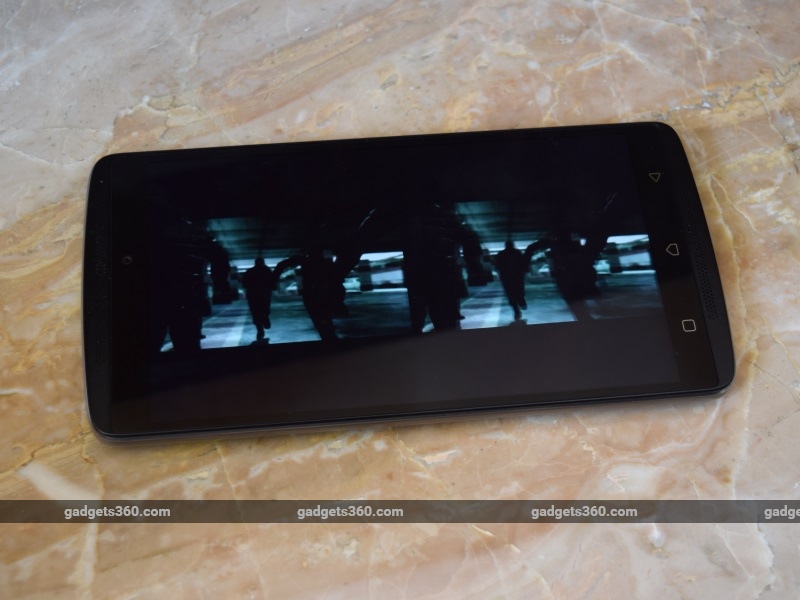 The biggest improvements to the user interface are in the form of customisation options. Everything from the home screens and interface to the quick settings menu is highly customisable, and you can set the phone up exactly as you like. The notification log feature we saw on the Vibe X3 is also carried over, letting you go back to notifications you've already dismissed. There are a bunch of pre-installed apps including Amazon, WeChat and Lenovo's suite of tools, but most of these can be uninstalled and you can keep things clean and light if you choose to do so.
The settings menu is chock full of options to tweak the phone, giving you enhanced control over practically every aspect of the device. There are useful features as well, such as being able to double-tap to wake the screen, flip the phone over to lock it, and take a quick photo by quickly double-pressing a volume key.
The fingerprint sensor can recognise up to two stored fingerprints, which are used to unlock the phone. It works quickly and effortlessly, usually unlocking it without any trouble. The sensor can also be used for certain functions when the phone is unlocked, such as serving as a shutter button for the camera, going back, or pulling up the app switcher. The whole system works efficiently, and on the whole, Lenovo's Vibe UI is now among the better manufacturer interfaces we've used.
Camera
The primary camera of the Lenovo Vibe K4 Note is a 13-megapixel shooter with a dual-tone LED flash, while the front camera is a 5-megapixel affair. Both are capable of recording video at 1080p. Photography modes are basic and limited to the essentials. Panorama, filters, self-timer, HDR and multi-shot are all accounted for, though.
The camera app is the epitome of simplicity, with toggles only for the camera switcher, flash and HDR mode. Recording video is a two-step procedure, and the Mode menu only lets you choose panorama mode or filters. Within the Settings menu, you can control manual settings, photo resolution and ratio, video resolution, and a few other things such as touch shutter, smile detection, and a self-timer.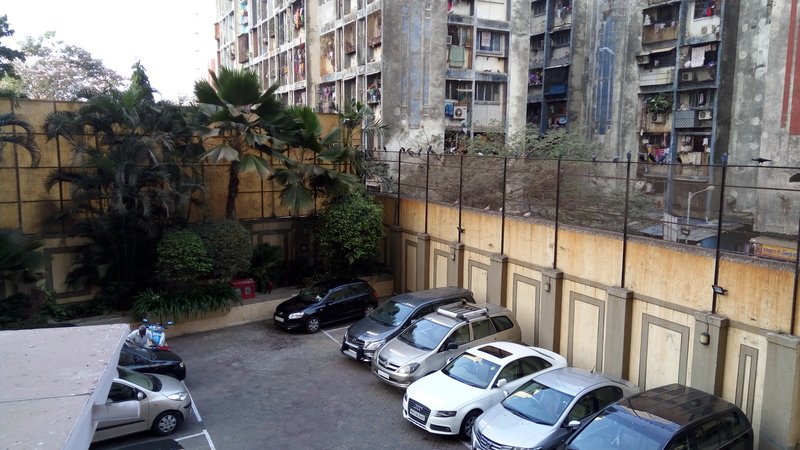 (Tap to see full-size image)
Pictures taken with the primary camera are sharp and detailed in and around the focus area, but bright parts of the image have a tendency to wash out. For close-ups, indoor shots and low-light photography, this isn't really a problem and pictures are very good in those situations. Low-light and indoor shots in particular are excellent, and the phone succeeds in brightening up dull settings while maintaining a fair amount of detail.
However, the washing out of bright colours is a serious problem, and daylight tends to flood parts of pictures to the point where entire portions of pictures are overpowered. On the whole, pictures aren't terrible, but the camera isn't anywhere near as good as other options we've seen in this price range. If camera quality is your primary concern, you're better off looking at options such as the Asus ZenFone Max (Review).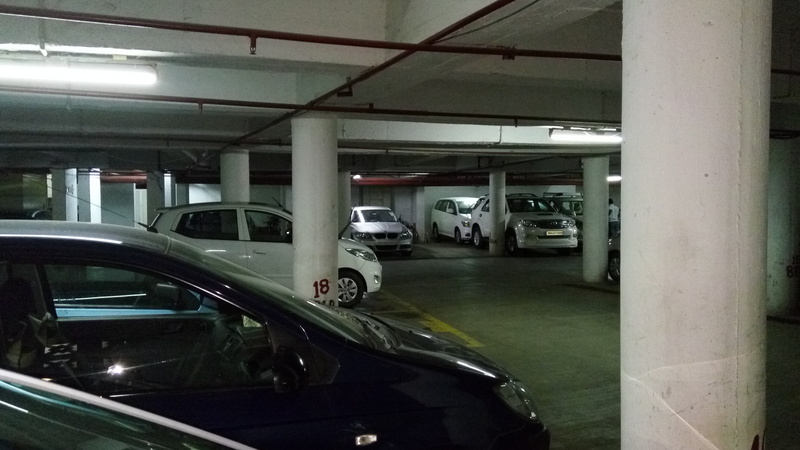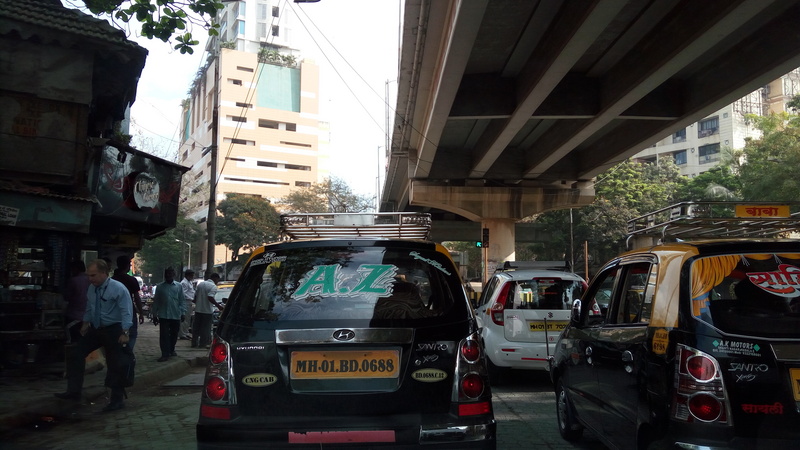 (Tap to see full-size images)
Performance
The Lenovo Vibe K4 Note is powered by the MediaTek MT6753 with an integrated Mali T720MP3 GPU, and also has 3GB of RAM. Coupled with the efficient software, this keeps things running fairly smoothly and you're unlikely to have any performance issues with the phone. Gaming is also smooth for the most part, although heavy games such as Dead Trigger 2 did generate a fair bit of heat and cause rapid battery drain. Our suite of heavily encoded videos also ran well, with barely any visible lag or stutter.
However, the phone's performance is not on par with that of its two biggest competitors, and you will get better performance from both the Le 1s and Xiaomi Redmi Note 3. Both these devices use newer hardware that performs better. Benchmark results for the K4 Note were more or less on par with other MT6753 and Snapdragon 615 devices, with scores of 36,637 and 20,525 in AnTuTu and Quadrant respectively. GFXBench and 3DMark Ice Storm Extreme logged scores of 12fps and 3923 respectively. All of these are much lower than those of the two phones we mentioned before, and represent the weaknesses that this phone has when it comes to raw performance.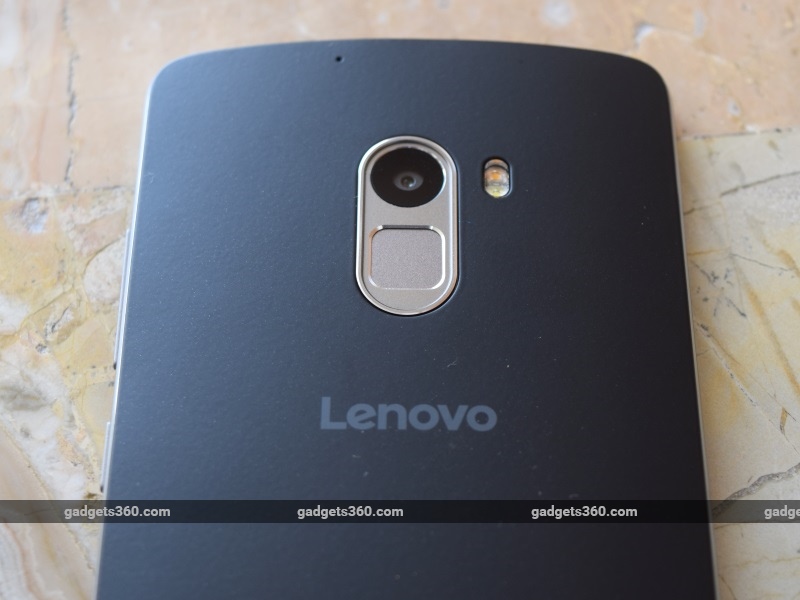 The Vibe K4 Note's 3300mAh battery ran for 8 hours, 54 minutes in our video loop test, which is barely above average. However, with ordinary use, the phone ran for a bit longer than the loop test would have us think, often easily lasting through the day even with 4G connectivity and moderate-to-heavy use. Battery consumption by the screen is particularly heavy, so the longer you have the screen on, the less battery life you can expect.
Sound output from the phone is particularly good, thanks to the dual stereo speakers in front. Sound is loud, clear and sharp, and audio through headphones is decent as well. The Vibe K4 Note has Dolby Atmos support, which sounds a bit ridiculous considering that Atmos is typically a multi-speaker atmospheric setup that requires speakers to be positioned overhead, along with the use of complicated processing equipment.
Enabling Atmos mode on the phone changes the sound ever so slightly by widening the soundstage and giving you the impression of audio sources being more spread out and open. It isn't what we're typically used to with Atmos, but it's an interesting tweak nonetheless. Apart from this, the phone does a decent job of holding onto both cellular and Wi-Fi networks, and often caught a strong Wi-Fi signal where other devices couldn't.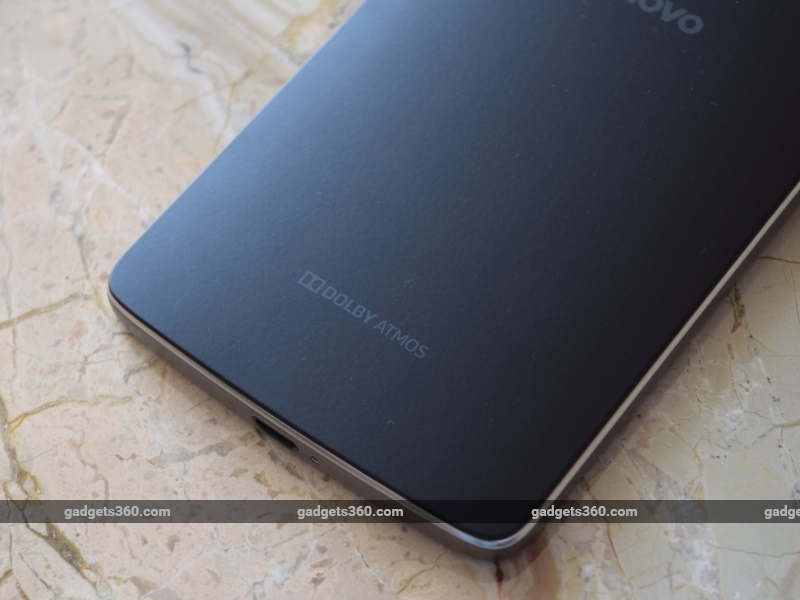 Verdict
The Lenovo Vibe K4 Note is a bit of a mixed bag for us. It's great in certain ways, such as its screen, fingerprint sensor, sonic capabilities, and excellent software. There's also the fact that the smartphone is ready for VR use, and you can pick up the inexpensive ANT VR headset and quickly watch any content in VR mode. Additionally, it's worth noting that you can have up to 128GB of expandable storage while using two SIM cards in this device. Having 3GB of RAM is another nice touch that is helpful in keeping things running smoothly.
Unfortunately, there are shortcomings, notably when it comes to the construction materials, internal storage, performance, and camera quality. The Lenovo Vibe K4 Note was an excellent option at the start of 2016, but has now been shadowed by Xiaomi and LeEco. It shows how fierce competition is, but we have to say that at this point, the Xiaomi Redmi Note 3 is in all ways a better smartphone. However, if the VR capabilities appeal to you, or if software, brand value and easy availability are important factors, then the Lenovo Vibe K4 Note is still definitely worth considering.
["source-ndtv"]