Narayana Murthy Calls for Pay-Per-Performance System in Schools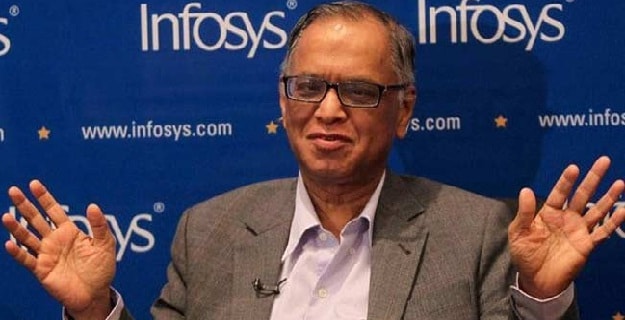 Bengaluru
: IT czar N R Narayana Murthy on Monday said he wants a pay-per-performance system to be implemented in every school and the students should vote on competence of teachers based on certain attributes.
"What is my vision for primary and secondary education in India? I want India to go from its current 130th position in HDI in 2015 to the top 10 by harnessing education. I want every child to receive the best help from teachers to rise to its best potential commensurate with his or her capacity without being hindered by financial constraints," Mr Murthy said, delivering a convocation address at the University of Mysore.
"I do not want the access to high quality, high leverage education to be restricted to only the elite as it is today but to be available to the poorest of the poor also," he said.
Mr Murthy was conferred honorary doctorate by the university, which is celebrating its centenary year.
"I want the Indian schools and universities to become inspiration for children all over the world. I want our children to focus on problem-solving, orientation to improve the context rather than the current focus on learning by rote," he said.
Noting that market will be the "ultimate decider" of the efficacy of every school, he said the only function of the government was to regulate the quality of education by setting standards.
The committee for standards will consist of well proven teachers, academicians, parents who have a global outlook. He said the syllabus and examination system will have to be validated once in five years by comparing it with the best global standards by a committee of experts with Indians from around the world as well as experts from countries that have done better than India.
He said many people think that education is expensive and that he would like to remind them of the words of Derrick Bok, a former President of Harvard University, who said, "If you think education is expensive, try ignorance".
"Many people call for democratization of excellence in education. This is obviously a much needed thing but such a thing does not exist since excellence is rising above the normal," he said.
["source-ndtv"]