Ola, Uber Bike Taxis Seized by Regional Transport Authority in Bengaluru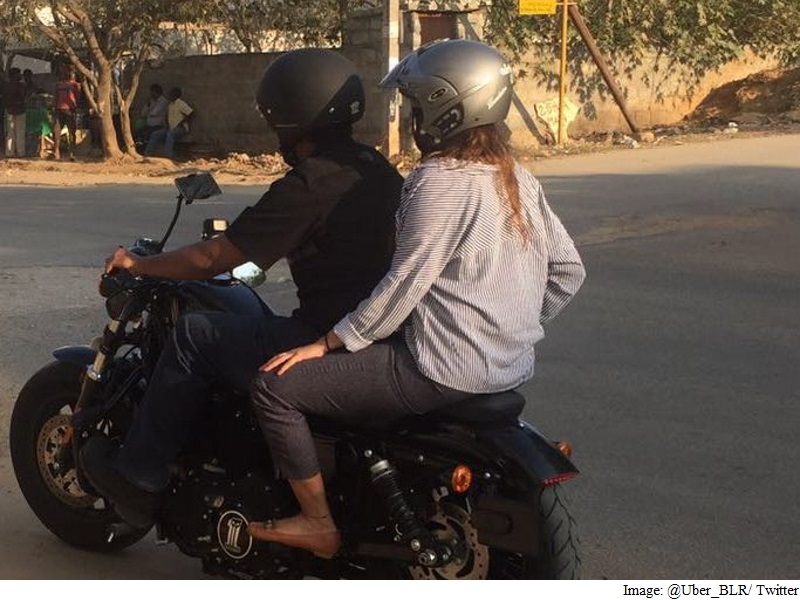 The Karnataka government on Saturday seized five two-wheeler taxis belonging to app-based cab aggregators Uber and Ola for violating the Motor Vehicles Act and operating without requisite permissions.
"They (UberMoto and Ola Bike) did not make any application so it is a violation of the Motor Vehicles Act. That's why we have taken action against them. We have seized some vehicles – four to five," said Karnataka transport commissioner Dr. Ramegowda.
The transport commissioner said companies interested in launching two-wheeler taxis or similar services must first make an application to the Road Transport Authority (RTA) and obtain permission.
He said the RTA deputy commissioner of a district or a particular area and the Road Transport Office (RTO) have to review such an application and permit a two-wheeler taxi service.
Leading app-based cab aggregator rivals Uber and Ola on Thursday launched pilot on-demand two-wheeler taxi services UberMoto and Ola Bike, respectively.
UberMoto's minimum fare is pegged at Rs. 15 per km followed by Rs. 3 per km and Re. 1 per minute of travel time while Ola Bike comes with a minimum fare of Rs. 30, Rs. 2 per km and Re. 1 per minute of trip time for the two-wheeler taxi services.
Dr. Ramegowda further said any vehicle offering taxi service must bear a yellow number plate and be registered complying to the rules governing taxis services.
"Always transport vehicles (taxis) should have yellow board (number plate)" said Dr. Ramegowda, adding but they (UberMoto and Ola Bike) are using white board for a taxi. "That cannot be."
He said two-wheeler taxi services can be launched but only after obtaining the requisite licence from the RTA. There are no two-wheeler taxi services in Karnataka as of now but rent-a-bike services do exist.
He said the seized vehicle owners have to pay the penalty for breaking the law while Uber and Ola would be issued notice.
When contacted by IANS about the developments and the seized vehicles, an Uber spokesperson said the company did not receive any communication from Karnataka transport department and highlighted UberMoto is a pilot service but not a full-fledged service launch.
"We did not receive any notice from the transport department and no information on the seized vehicles," the spokesperson told IANS.
Uber declined to share the total number of vehicles registered for its two-wheeler taxi service, saying it is against its policy. Similarly, Ola declined to comment on the developments.
Interestingly, Uber on Thursday invited people owning two-wheelers to join UberMoto and recoup costs.
"People who own motorbikes/scooters can also become drivers on the platform and recoup the costs of their trips," Uber said in a statement launching UberMoto, adding more details can be obtained from its website.
On being apprised of Uber's invitation, Dr. Ramegowda said, any business activity should be governed by the law of the land.
"Anybody cannot indulge in earning money for livelihood just like that. It has to be governed by some laws. If anything goes wrong, who is responsible. If the pillion rider meets with an accident, who is responsible," he said.
["source-ndtv"]