Windows 10 Mobile Now Available for Windows Phone 8.1 Devices: Microsoft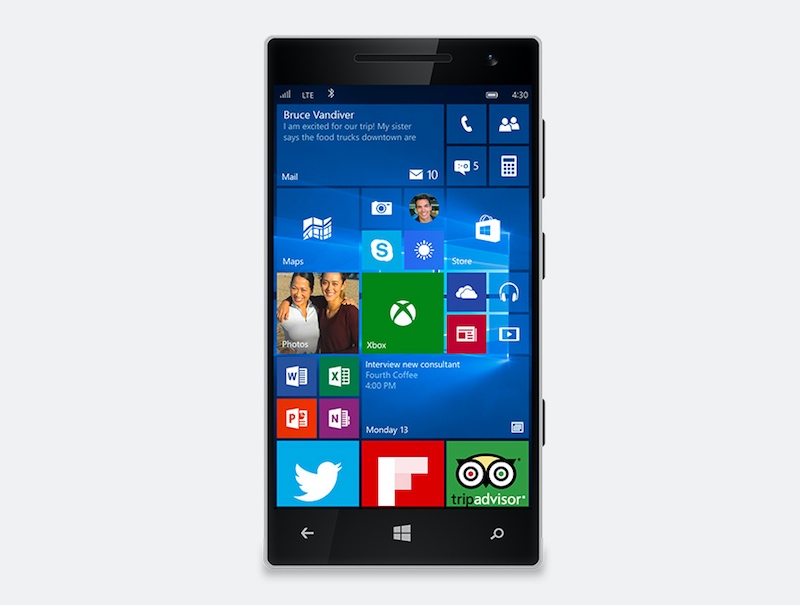 After a series of delays, Windows 10 Mobile is finally ready for public exposure. Microsoft has announced the release of Windows 10 Mobile for a range of Lumia and other smartphones running Windows Phone 8.1.
On Thursday, Microsoft announced it is making the latest iteration of its mobile operating system available for 18 smartphones. The smartphones include the Lumia 1520, Lumia 930, Lumia 640, Lumia 640 XL, Lumia 730, Lumia 735, Lumia 830, Lumia 532, Lumia 535, Lumia 540, Lumia 635 (1GB variant), Lumia 636 (1GB variant), Lumia 638 (1GB variant), Lumia 430, and Lumia 435. Smartphones from third-party OEM that are getting Windows 10 Mobile in what appears to be the first phase are Blu Win HD w510u, Blu Win HD LTE x150q, and MCJ Madosma Q501.
If you have any of the aforementioned Windows Phone handsets and want to upgrade, you will be required to download the Windows 10 Upgrade Advisor app from the Windows Store, and select Enable Windows 10 upgrade. If your device is eligible, the app will give you a confirmation. If so, you will be required to go to Phone Update from the Settings and start the upgrade process.
For those who own a Windows Phone handset such as the Lumia 520, which isn't listed above, you need to wait a little more. Microsoft says that it didn't want to release Windows 10 Mobile to every Windows Phone 8.1-compatible smartphone because it is still testing the operating system on older devices – a little surprising given the delay.
"This list includes a limited set of Windows Phone 8.1 devices and does not include some devices that are currently running Windows 10 Mobile in the Windows 10 Mobile Insider program," wrote Michael Fortin, CVP Windows and Devices Group Core Quality in a blog post. "As Windows 10 delivers significant new innovations, many older devices are not able to successfully upgrade without an impact on the customer experience. Our goal is to only offer the Windows 10 upgrade to devices that we are confident can continue to deliver a good customer experience."
Windows 10 Mobile offers a range of features including a new Start screen, improvements to Cortana, improved Live tiles, and features such as Windows Hello and Continuum on select handsets.
["source-ndtv"]