10 Best Low Calorie Recipes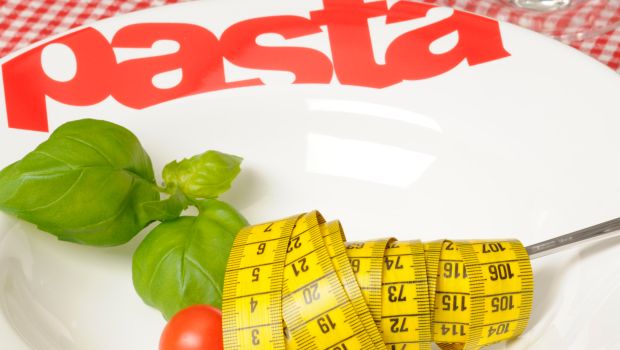 If you're trying to cut back, get in shape or simply eat healthy, you're in the right place. Let's get this straight, limiting your calories isn't giving up but making more sensible choices. Low calorie doesn't have to be low on flavour or taste. We'll show you how to have all the fun without really overindulging. You should also know that going on a low calorie cannot be a long term solution. It can help you in reaching your goal but thereafter you will have to make a lifestyle switch and commit to healthy eating.
According to WebMD, in typical low calorie diet you would get about 800 to 1500 calories per day. The actual amount of calories you need in a day depends on your age, gender and the level of physical activity in your day to day life. If you're looking for a number, you can calculate for yourself here – Calorie Calculator.
Tips to follow a low calorie diet
A low calorie diet means good health but make sure you don't end up dropping extra pound or become deficient. At the same time, being on a low calorie diet may sound depressing and difficult. Keep this tips hand and you'll sail through smoothly.
1. The first step should be to determine how many calories you're eating every day and then reduce 100-200 calories gradually to reach your goal.
2. You don't to be very careful about the portion and serving size. You can use a kitchen scale or measuring cups to be accurate. Remember that drinks have calories too, so make sure you add them to your count.
3. Since you're cutting back your calorie intake, make sure you eat more nutrient dense food like lean protein to avoid cravings. Add more fruits and vegetables to your diet for an extra dose of fibre that will keep you full for longer.
4. A low calorie diet does not have to be all work and no play. Every once in a while you can add treats like a dark chocolate or red wine which are also great sources of antioxidants.
5. Keep yourself very well hydrated at all times. People often mistake thirst for hunger. Both the cues come from the same part of the brain and can confuse leading to being unsatisfied even after eating or unwanted cravings.
6. Plan your meals ahead of time. Talking about time, eat slowly and chew properly. This will help in bringing up the satisfaction levels.
If you want to make every calorie count, here are our 10 best and most delicious low calorie recipes. All of these recipes have been handpicked by Nutritionist Dr. Rupali Datta so you don't have to worry. Happy eating!
Recipe by Chef Kunal Kapur
An interesting snack that won't make you feel guilty. Crisp khakras topped with potatoes, onions and homemade chutneys.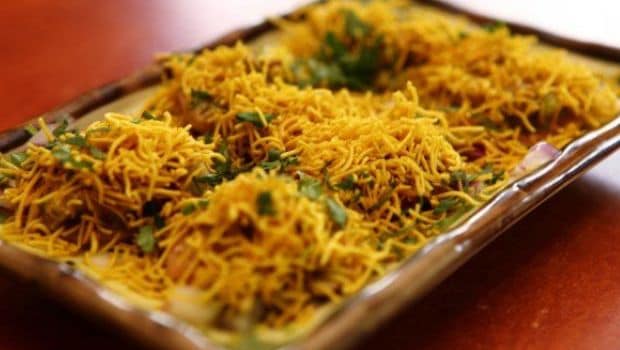 2. Baked Chicken Seekh
Recipe by Divya Burman
What if we told you that you can enjoy your favourite kebabs without worrying about the weighing scale? These tender and flavour chicken seekh kebabs are baked and made healthy.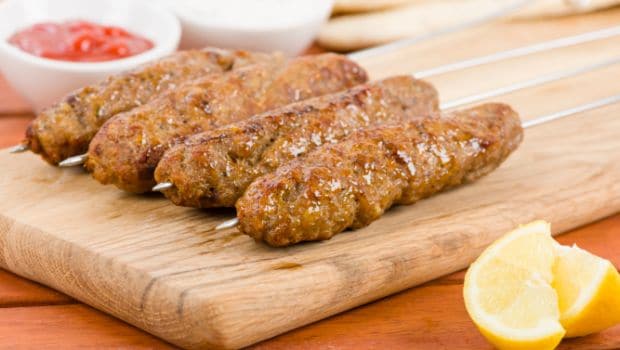 3. Beetroot Soup
User Recipe by Shrishti Gupta
A lovely soup bursting with the sweet taste of beetroot.  Add some bottle gourd for depth and tomatoes for a slight tang.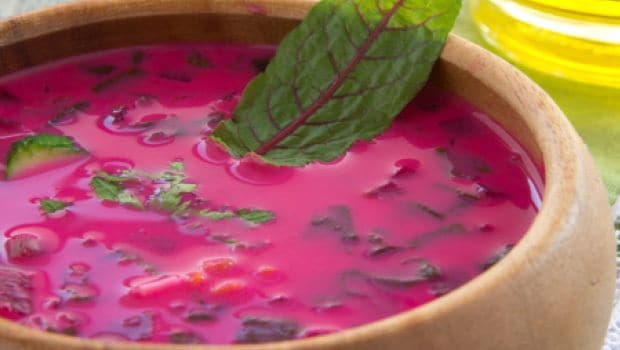 4. Hot and Sour Soup
Recipe by Chef Nikhil Chib
For those who love their spice, this classic pungent soup is low in calories and full of flavours. A bowlful of health with the goodness of vegetables like carrot, cabbage, mushrooms, bamboo shoots and bean sprouts.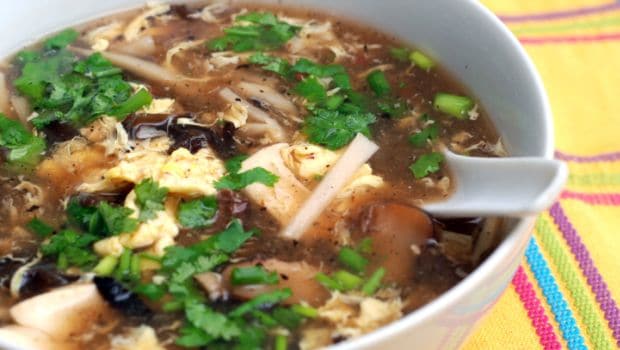 5. Curried Hummus with Avocado
Recipe by Chef Kunal Kapur
An exciting dish to that will give you a break from the obvious.A fresh wrap made with whole wheat flour and stuffed with protein packed chickpeas along with avocados that are full of healthy fats.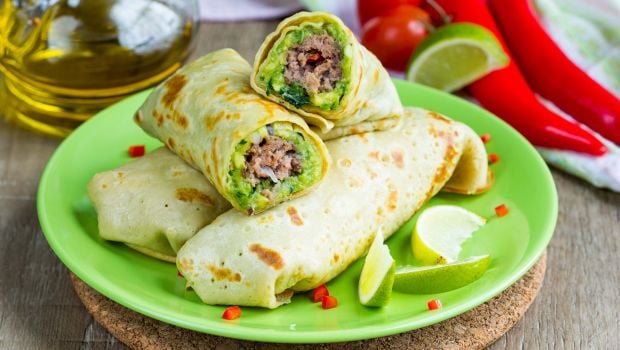 6. Rocket Salad with Feta and Dates
Recipe by Chef Vicky Ratnani
This quick and easy salad is perfect for a healthy and light meal. Crisp rocket leaves, dates, olives and juicy watermelons come together to make this delicious meal drizzled with surprising chat masala dressing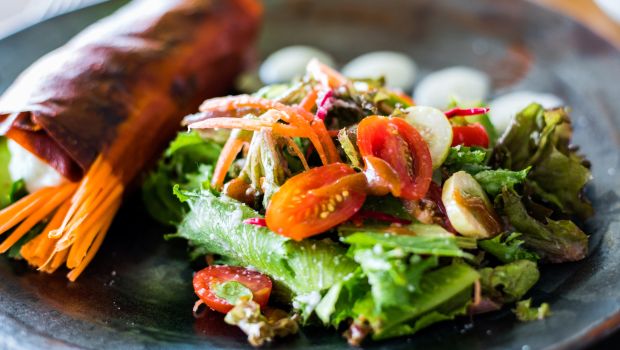 7. Raw Papaya Salad
Recipe by Chef Rocky Singh
Raw papaya is full of enzymes that help in better digestion. It is a great source of essential nutrients like potassium, magnesium  and Vitamin A, C and E. This sweet and sour Thai salad is an absolute delight.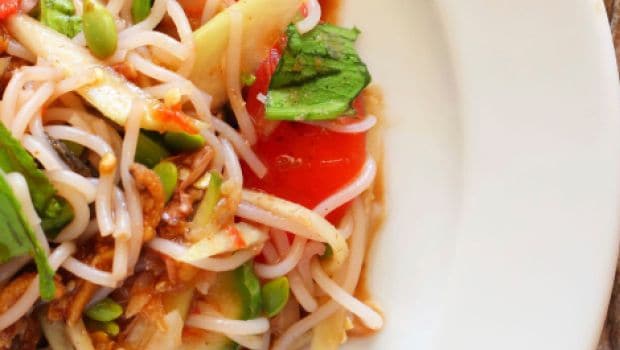 8. Stuffed Lauki
Recipe by Chef Roopa Gulati

Bottle gourd is often ignored by many but it's a great veggie to include in your diet as it is low on calories and full of fibre – just what you need. If you're not a fan, this recipe may turn things around. Rounds of bottle gourd are stuffed with spiced cottage cheese and baked beautifully.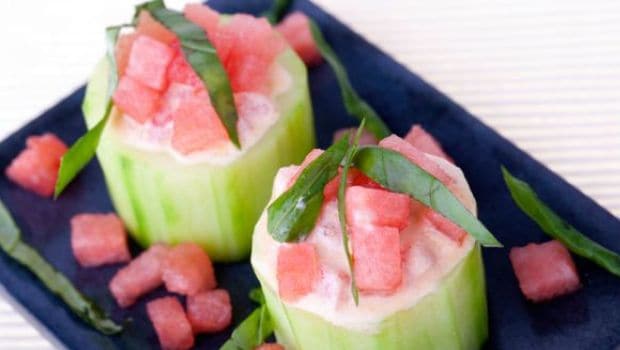 9. Lemon Chicken and Rocket Pasta
Recipe by Chef Surjan Singh, JW Marriott, Sahar
This lemony pasta with tender chunks of chicken, pine nuts and garlic makes for a filling dinner. Pick your favourite type of pasta but make sure it's whole wheat.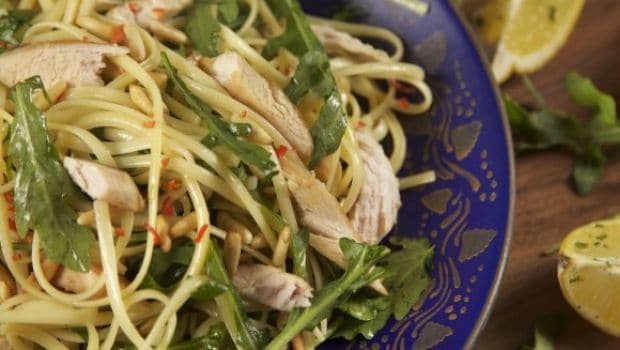 10. Mango Lassi Ice Cream
Recipe by Chef Kunal Kapur
Have a sweet tooth? Your wish just might have come true. This stunning dessert made with fresh mangoes, yogurt and honey is low on calories and worth every bite.