10 travel trends expected to grow in 2013
So now that 2012 is over, the world hasn't come to an end and life continues as normal, and people will continue to travel.
Here are 10 travel trends expected to grow in 2013:
1. Increase in the number of independent travellers – The lack of company is not an excuse to plan or postpone travels anymore. People like to go solo and find travelling companions on the go to discover new places and their own self!
2. Domestic travel for festivals – We've seen it grow in the past few years and will only increase in the coming year. Music festivals in the hills, Rajasthan or Goa, literary fests or arts weeks, the youngsters are travelling in hoards for week long parties.
3. Travelling to newer lesser known destinations – It's a fact that people are now travelling for more than just gathering holiday albums and framing photographs against famous landmarks for their drawing rooms and what better but to be able to talk about a destination that is hard to track on a map.
4. Couch surfing – Annual vacations don't suffice anymore. People want more and with recession and inflation still hanging overhead, couch surfing is the way to go.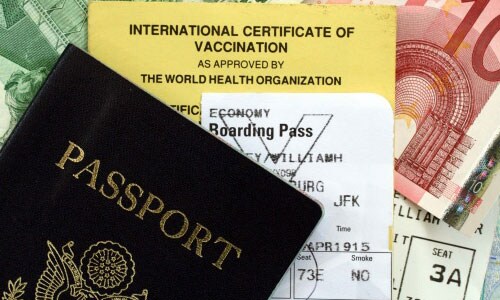 5. Insta-travel – Travelling, clicking, posting, liking, video-ing, re-pinning, tweeting, Instagraming and sharing is how consumers experience their journeys and relive it. And this will only increase in the coming year.
6. Taking up jobs that help you travel for free – Looking for work on the basis of how much travel it includes as opposed to our parents outlook of salary package and weekends off.
7. Travel blogging – The need to share travel experiences is becoming insatiable and travel writing seems to be the most favoured "desired career" for the youth.
8. Distant family reunion travel – Wedding and anniversaries are the best excuses but travels for family events to far-flung destinations are increasing.
9. Sporting event travels – Olympics maybe over but that has only encouraged sporting fans to plan their annul vacations and savings around their favourite sport. To Singapore for Formula 1 or England for Cricket, to Australia for Tennis or Spain for Soccer; venturing to global sporting events is increasing dramatically!
10. Big movie destination travel – Just the way Yash Chopra directed all Indians to head to Switzerland for honeymoon, "Lord of the Rings" & "The Hobbit" have increased the number of travellers to New Zealand and big movie destination travel is definitely on the rise.
The bottom line is that moneyed or penniless, with or without a reason, Indians are travelling within the country and around the world and 2013 is likely to see a rise in that number.
["source-ndtv"]