6 Fun Activities to Try in Dubai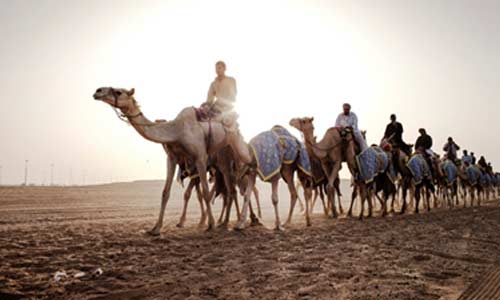 Dubai is truly a dream for all who visit this magnificent and beautiful city.  There are a plethora of activities to do for all age groups and interests. This is one of the reasons why this incredible destination is considered the ultimate family vacation spot.

Your next Dubai visit is absolutely incomplete without trying these out:

Bounce Trampoline
You must have already heard "The higher you jump, the harder you fall". But Dubai turns the phrase and the world upside down with its bounce trampoline. It is the epitome of entertainment which can turn any adult into a kid! A 20,000 square foot warehouse, making it the LARGEST indoor trampoline with 100 interconnected trampolines.  Sounds fun? You have no idea; it exceeds your expectations in every way! When in Dubai, you surely can't give this wondrous place a miss.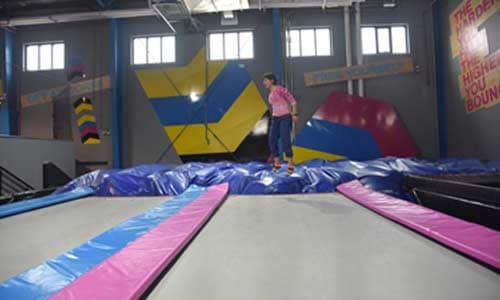 Camel Polo
Dubai has reinvented the famous game of Polo by introducing the king of the desert Camel in it! Played in teams, it has been recognized by many as a helpful activity to enhance team work and is definitely an enjoyable sport to try out with your friends and family.  Though, sounds a bit difficult but it really is fun where all you have to do is ride a camel and aim for the goal! Don't believe us?


Desert Safari
If you want to experience nothing but the best of Dubai, Desert safari is your answer! The first 5 minutes of dune bashing will give you chills down your spine but believe it or not, you would have never experienced such a kick before! After the ride, you can go to the desert camp that has amazing barbeque, various other activities. Definitely a must visit when in Dubai!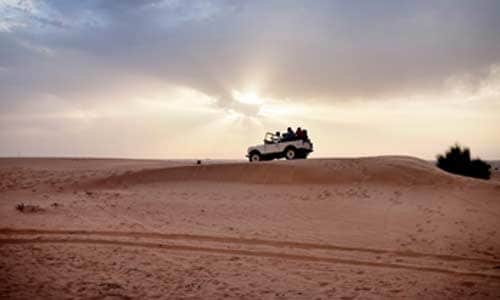 Ski Dubai
With desert safari and camel polo under your belt, time for some snow! Yes there is snow in Dubai at the first ever indoor ski resort of the middle- east. Located at the Mall of Emirates, the SKI Dubai has tube slides, slopes to an amazing zip wire that allows you to enjoy skiing, snowboarding, tobogganing.  And guess what? You now can meet their newest residents, the Penguins! Do you want to build a snowman? This is IT question to ask your friends and family when in Dubai!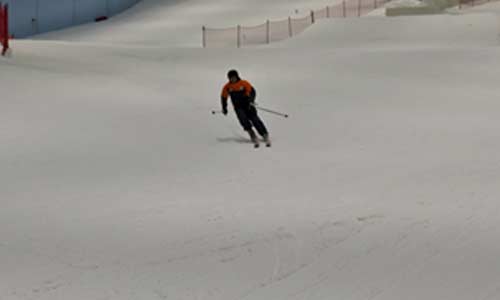 Paddle Boarding
Reap the benefits of Dubai by trying out different activities is has to offer. Paddle Boarding is one such sport that you can take up to truly experience the serenity of this place. Dubai is a blend of manmade magnificence and old world traditional charm. This gentle water sport assists you to seep in the best of both worlds that Dubai really is. It is one of the most popular activities in Dubai today, and trust us, totally worth trying out!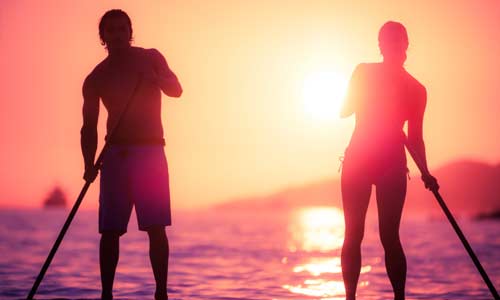 Aquarium and Underwater Zoo
You will have to visit to believe The Dubai Aquarium and Underwater Zoo. Spend your day here exploring the underwater and aquatic life which also makes for a prefect family getaway in Dubai. There are numerous underwater experiences to discover like the cage snorkeling, shark walker and more.  You can also witness the King Croc, who is also one of the largest reptiles in a protected environment in today's date.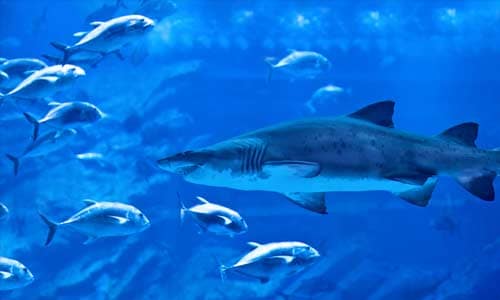 Dubai is a powerhouse when it comes to fun activities which are perfect to take up when visiting Dubai with your family and friends. Do catch Dubai Diaries only on NDTV Good Times to know more about this wonderful city!