Election Commission Explains Reason For High Voter Turnouts In Bengal, Assam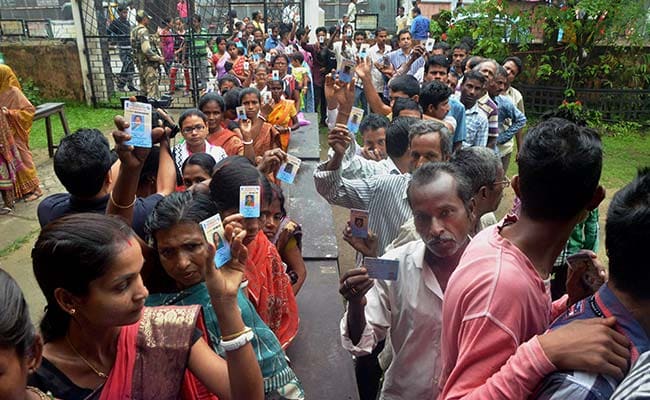 KOLKATA:  Amid ongoing controversy over high voter turnouts in West Bengal, the poll panel has claimed its Systematic Voters' Education and Electoral Participation (SVEEP) initiatives have led to "huge" voting figures in first phase of Assembly polls in both West Bengal and Assam.
In a statement dated April 9, the Election Commission had specified state-wise steps being undertaken under SVEEP including setting-up all-women polling stations, model stations, using mascots, enabling special facilities for the disabled, deploying awareness observers in Bengal among others.
"SVEEP initiatives in Bengal and Assam have led to huge voters' turnouts during the first phase of poll in both the states," it said.
For the part one of the first phase of polls in West Bengal on April 4 involving 18 segments (including 13 in Left Wing Extremism areas), the Election Commission declared a final turnout figure of 84.22 per cent. At the conclusion of polling, the panel had given a tentative figure of 80.92 per cent.
Congress leader Pradip Bhattacharya approached the Commission recently over the higher percentages saying the spike in figures needs to be investigated.
The opposition parties have been up in arms over the latest figures, holding it as an evidence of the ruling Trinamool Congress indulging in electoral malpractices.
["source-ndtv"]