NIT Srinagar Row: Outstation Students' Demand For Shifting Institute Rejected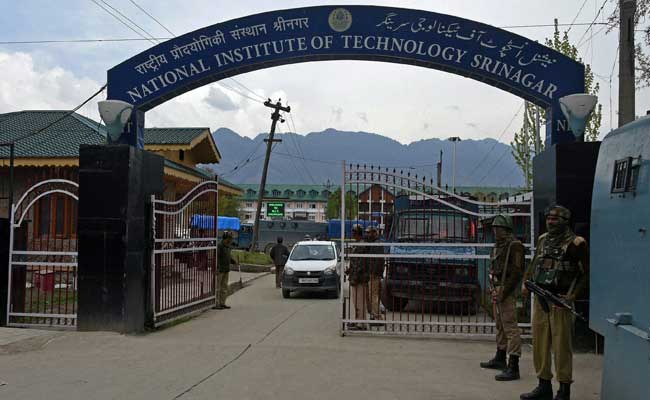 SRINAGAR: 
Education Ministry officials have rejected the demand of outstation students of NIT Srinagar for shifting the institute out of Kashmir but assured them of addressing their "genuine" issues.
A group of outstation students of the NIT met Deputy Chief Minister Nirmal Singh and Education Minister Naeem Akhtar along with officials of Union Human Resource Development ministry last night to discuss the situation at the institute.
"The demand for shifting the NIT out of Kashmir has been outrightly rejected by the HRD ministry officials. It has been made clear to the students," official sources said today.
The sources said the ministers and HRD officials, however, assured the students that their genuine demands like better amenities on the campus and improvement in the academic atmosphere will be addressed.
"The Board of Governors of the NITs will be meeting on April 11 where all these issues will be addressed," the sources said.
They said the ministers told the students that security has never been an issue at the NIT but the state government will ensure that concerns on this front are addressed.
"The ministers asserted that students of the institute have been here at the peak of militancy and no one has ever been harmed," the sources said.
Meanwhile, an official of the NIT said the meeting was positive as the situation inside the campus is improving. The situation is calm but the outstation students are seemingly still on protest, Registrar, NIT Srinagar, Fayaz Ahmad Mir told Press Trust of India.
He, however, said there were no protests on the campus this morning.
The students are in their hostels as there was no class work today since weekends are off, he said.
["source-ndtv"]