iPhone SE, 9.7-Inch iPad Pro Now Officially Available in India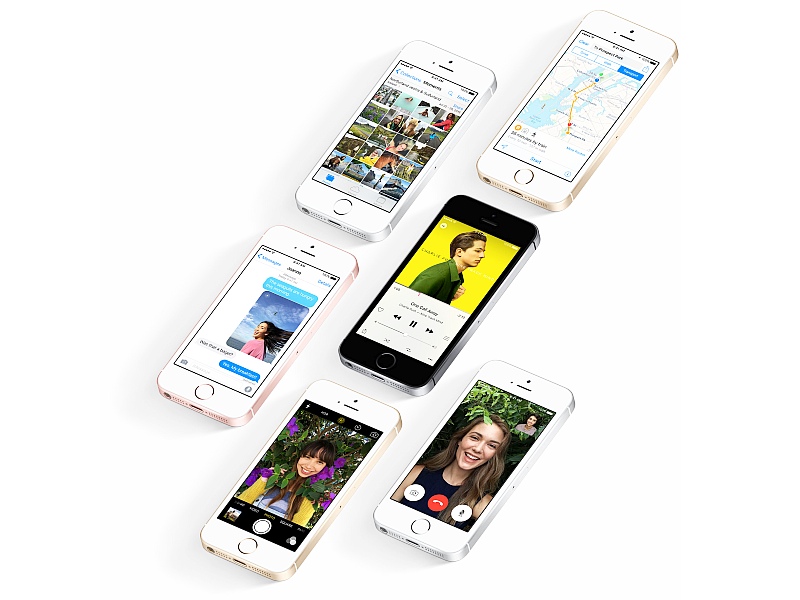 Apple India has launched the new smartphone and tablet it unveiled globally last month, the 4-inch iPhone SE and the 9.7-inch iPad Pro.
The iPhone SE (Review) and 9.7-inch iPad Pro (Wi-Fi | Cellular) are available through the company's online and offline retail partners in the country. The iPhone SE is available in two storage variants – 16GB and 64GB, with the former priced at Rs. 39,000, and the latter at Rs. 49,000.
The 9.7-inch iPad Pro on the other hand is available in 32GB, 128GB, and 256GB storage variants, in Wi-Fi only and Wi-Fi+Cellular models. As for Wi-Fi only, the 32GB model is priced at Rs. 49,900, the 128GB model at Rs. 61,900, and the 256GB model at Rs. 73,900.
The Wi-Fi+Cellular models have been priced at Rs. 61,900 for the 32GB model, Rs. 73,900 for the 128GB model, and Rs. 85,900 for the 256GB model.
Apple last month also dropped the price of the Apple Watch in India, with the cheapest Sport (38mm) model now beginning at Rs. 25,900.
India is part of the second wave of the iPhone SE and 9.7-inch iPad Pro launch countries. First wave of launch countries were: Australia, Canada, China, France, Germany, Hong Kong, Japan, New Zealand, Puerto Rico, Singapore, the UK, US Virgin Islands, and the US, where customers gained availability on March 31.
Apart from India, the second wave of launch countries are Albania, Andorra, Austria, Bahrain, Belgium, Bosnia, Bulgaria, Croatia, Czech Republic, Denmark, Estonia, Finland, Greece, Guernsey, Jersey, Hungary, Iceland, Ireland, Isle of Man, Italy, Kosovo, Kuwait, Latvia, Liechtenstein, Lithuania, Luxembourg, Macedonia, Maldives, Malta, Monaco, Netherlands, Norway, Poland, Portugal, Romania, Russia, Saudi Arabia, Slovakia, Slovenia, Spain, Sweden, Switzerland, Taiwan, Turkey, and UAE.
["source-ndtv"]