Let Government Staff's Pension Funds To Invest 50% In Equities: PF Body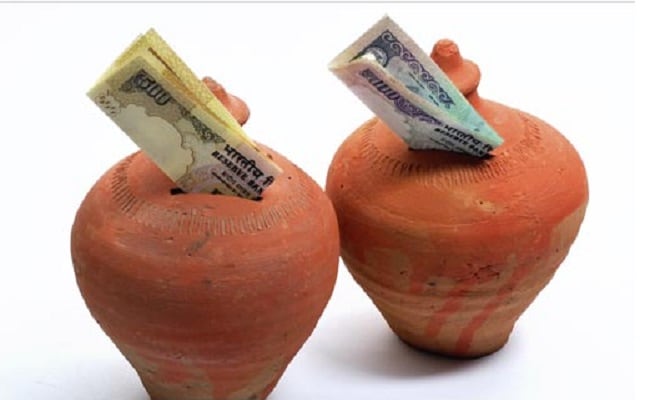 Hyderabad: The pensions fund regulator PFRDA wants government to more than treble investment levels in equity markets by government subscribers under the National Pension System (NPS) up to 50 per cent from 15 per cent now.
The regulator has sent a proposal to government seeking to allow government subscribers (state and Central government employees) invest up to 50 per cent in equities under the NPS, Pension Fund Regulatory and Development Authority chairman Hemanth Contractor said here on Thursday.
The authority manages about Rs. 1.70 trillion of funds belonging to 1.5 crore subscribers who come from government and non-government sectors. Of this 85 per cent are government subscribers which are managed by seven fund managers.
"We have taken up very strongly with the government that government subscribers should be given the same choices as are available to the non-government subscribers who can invest up to 50 per cent in equity markets.
"So, what we are telling the government is that you give the same choices. Since government subscribers account for bulk of the fund this will mean a big change. Lot of money can start flowing in to equities," Contractor said.
The government is quite sympathetic to our view, he said, adding they had several rounds of discussions and he expects this to happen in the next couple of months.
"We are quite optimistic about this. It should happen," he added.
According to him, the non-government sector accounts for 15 per cent of the overall corpus.
Replying to a query, he said he has written to government seeking clarity on the regulation of some pension products offered by mutual funds and insurance companies as they are currently regulated by another regulator Irdai.
"Since we became a statutory body in 2013, we are the designated regulator of the pensions industry. So we've told government that all the other pension schemes floated by MFs, insurance companies should actually be regulated by us. The government is looking into our demand and has in fact set up a committee to look into the issues," Contractor said.
On the growth of the sector, he said the NPS recorded a growth of 35 per cent in the number of subscribers last year and a little over 40 per cent in the fund that it manages and this year also the growth would be on similar lines.
Contractor also said they have suggested to the government to raise the age-limit for subscribers of Atal Pension Yojana to 50 from 40 now and increase the pension slab from the present Rs. 5,000 to Rs. 10,000 a month.
Meanwhile, Karvy Compushare was appointed as the second central record-keeping agency (CRA) for serving subscribers of NPS by the PFRDA.
["source-ndtv"]