Mutual Funds Roll Out Aadhaar Facility for Investors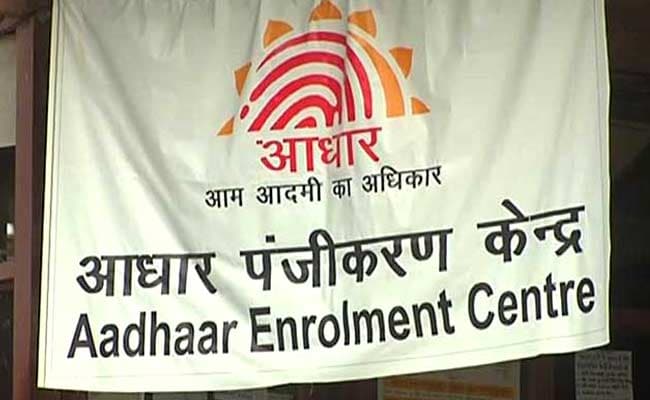 New Delhi
: To make it easier for investors to buy or sell mutual fund products, fund houses are offering the facility of investing in such products by using the Aadhaar number.
The investor can invest online in mutual fund products even if the person is not compliant with Know Your Client (KYC) details. The new service will help investors buy or sell mutual fund (MF) products in a simpler and faster way. The move comes after Sebi issued guidelines to change the existing norms for investing in mutual funds.
Quantum MF is already off the block, which offers the facility of investing in mutual fund products on the basis of Aadhaar Card. Others are likely to follow suit.
"We are offering the facility for investors to voluntarily use their Aadhaar card to invest online in case they have a PAN Card but are not KYC compliant," Quantum MF Chief Executive Officer Jimmy Patel said. "The benefit to investors is that if they wish to invest in MFs but have not completed their KYC formalities, then, such investors can now complete their investments using their Aadhaar card," he added.
Earlier, without a KYC verified PAN card, it was not possible for an investor to complete his investment unless all the KYC formalities are complied with.
Not just that, fund houses are taking several steps to raise their share. They are offering an electronic, or e-KYC, initiative to first-time investors.
In addition, they have been tapping social media platforms like WhatsApp and Facebook and a host of other calling and messaging apps to facilitate transactions in MF products.
The Securities and Exchange Board of India (Sebi), last week, said that fund houses and market intermediaries can verify the credentials of their clients with the Unique Identification Authority of India (UIDAI). However, it would be on voluntary basis.
The amount invested by the client should not exceed Rs 50,000 per financial year.
According to an estimate, there are more than 900 million Aadhaar card users and around 170 million PAN card holders in the country.
The new norms issued by Sebi would make it easier to tap those who reside in the intersection set between the two (having PAN cards and Aadhaar cards), but have not completed the KYC formality, an industry insider said.
["source-ndtv"]