Severe Obesity Alone Can Increase Heart Failure Risk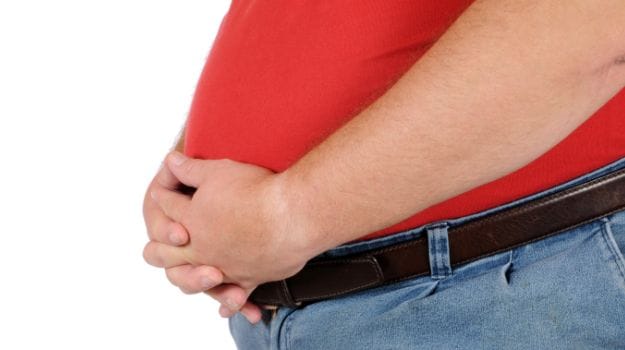 Morbid obesity appears to stand alone as a risk for heart failure, but not for other major types of heart disease, new research has found.
The study involving more than 13,000 people found that morbidly obese individuals were more than two times more likely to have heart failure than comparable people with a healthy body mass index, after accounting for high blood pressure, cholesterol and blood sugar levels.
The findings suggest that even if a patient has normal blood sugar, cholesterol and blood pressure levels, they may still be at higher risk of developing heart failure if they are severely obese. "Obesity in our study has emerged as one of the least explained and likely most challenging risk factors for heart failure because there is no magic pill to treat it," said Chiadi Ndumele, Assistant Professor at Johns Hopkins University School of Medicine in Baltimore, Maryland, US.
Although it is not completely clear why obesity alone is linked to heart failure independent of risk factors and not to stroke or coronary heart disease, Ndumele said that there is evidence to suggest that extra body weight exerts a higher metabolic demand on the heart and that fat cells in the abdomen may even release molecules toxic to heart cells.
Obesity has long been known to increase the likelihood of high blood pressure, elevated blood cholesterol and diabetes — all established risk factors for heart and blood vessel diseases. Treating and controlling these conditions have formed the bedrock strategies for reducing the risk of cardiovascular disease, Ndumele said.
To learn if this was truly the case for all types of cardiovascular disease, Ndumele and his colleagues looked at the medical records of 13,730 people who were followed for approximately 23 years to assess links between body mass index and heart failure, coronary heart disease or stroke. After the final participant follow-up in 2012, there were 2,235 recorded cases of heart failure, 1,653 cases of coronary heart disease and 986 strokes. In their final assessment, the researchers found no increase in risk for coronary heart disease or stroke in people with obesity. However, they found an increased risk for heart failure in obese people.
For every five-unit higher body mass index, there was an almost 30 percent higher risk of developing heart failure across all participants, showed the study published in the Journal of the American Heart Association.
["source-ndtv"]