Smoking of Hookahs to be Monitored as Part of Anti-Tobacco Move: WHO FCTC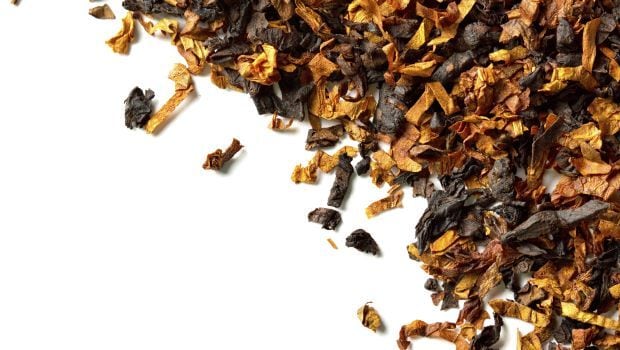 Aiming to curb consumption of tobacco among the youth at an early stage, the World Health Organisation Framework Convention on Tobacco Control (WHO FCTC) has urged its 180 member nations to monitor waterpipe (Indian hookah) tobacco use through a national surveillance system to cover all age groups.
Strengthening the policies against tobacco consumption, the FCTC is also discussing banning the use of flavourings in waterpipe tobacco products. The FCTC — the world's highest convention against anti-tobacco policies — is brainstorming and focusing on inclusion of awareness against waterpipe use in all national awareness campaigns and activities.
"To strictly include waterpipe use in the ban of tobacco use in public places as per article 18 of the convention and the guidelines, which talks about protection of the environment and the health of persons," said a decision statement accessed only by IANS.
Recent studies have concluded that in India the percentage of students who begin waterpipe smoking before 10 years of age has increased from 26 per cent to 45 per cent in the last one decade.
Health experts said that at least 40 per cent of school-going students get into smoking waterpipes to quench their desire for smoking cigarettes, thinking that the lower tobacco content in hookahs will not harm their health.
The member nations — also known as parties of the convention — have been told to promote research on waterpipe — specific culturally relevant interventions to prevent the uptake of waterpipe tobacco smoking, as well as to promote quitting (cessation).
"There is a need to stop the cultural practices… Research is also required on the influence of flavouring on initiation, maintenance of use and increasing use, dependency liability with low-nicotine tobacco products and effective policies using conceptual frameworks such as information technology and communications," said the papers.
The WHO says tobacco causes over five million deaths world wide which is likely to increase to 8.4 million if the situation is not brought under control.
According to them, the volume of smoke inhaled during a typical hookah session is about 90,000 milliliters, compared to 500 to 600 milliliters of smoke inhaled by smoking a cigarette.
The FCTC has also appealed to its member countries to increase taxes applicable on waterpipe tobacco and apply rates and schedules similar to other combustible tobacco products, especially cigarettes. The idea of control and prevention of waterpipe tobacco products was raised by Iran and Lebanon on the second day of the convention on Tuesday evening, that is being attended by 1,500 delegation from 180 countries.
A senior member of the FCTC, not willing to be named, told IANS: "Certainly, many South Asian countries including India will be most benefitted from the initiative if implemented properly. However, discussions are going on how to get the best out of it."
FCTC had recently announced that United Kingdom will provide financial support of $90 million to the convention to intensify the fight against tobacco across the world.
A new project launched by the FCTC to support developing nations for better implementation of anti-tobacco policies may also see India getting a chunk of it.
["source-ndtv"]