5 Mistakes People Make While Working Out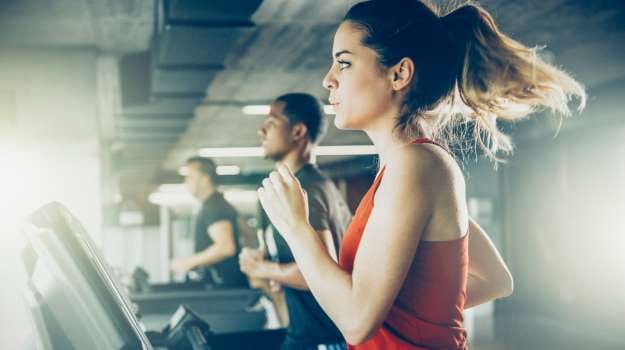 While following a weight management routine, working out is as important as eating right. Usually, people hit the gym thinking that it will help them tone up instantly. What one has to realize is that gyming and exercising require as much perseverance and dedication as anything else.
You may be hitting the gym hard but certain habits can keep you keep you away from reaching your weight loss goals. Kieran Fisher, Founder and Managing Director of Bodybuilding Warehouse, says there are few points that one should keep in mind to ensure that regular workout reaps maximum benefits.
1. Going cardio crazy: Jumping straight on the cross trainer in a bid to burn away those calories and avoiding weights for fear of 'bulking out' is one of the most common mistakes to make. Endless cardio routines will burn muscle and could push your metabolism into a worse state than it started. Hitting the weights, will keep a stimulus on your muscles and keep your metabolism up at the same time.
2. Routine on repeat: You know what you're good at, so you stick to it. Doing the same routine for too long will lead to a plateau and you will stop seeing results. If your gains have stopped, don't be afraid to switch your routine. Just because you like something doesn't mean it is the best thing to do in order for you to hit your goals.
3. Living by the machine: Don't use cardio machines to count the calories you burn as the only factor of how hard you work. Everyone burns calories at a different rate depending on many different factors. A machine will not be able to tell you your exact expenditure – use them as a guide not as gospel.
4. Impatience: So many people expect changes in a week, but consistency will be key in your goals. It won't happen overnight but it will happen, if you are consistent and work hard giving your body the right amount of time. Depending on how often you train and the intensity of your programme it can take between four and eight weeks to see visible results.
5. Pain equals gain: Don't use soreness as a guidance to whether you had a good workout or not. Just because you haven't experienced DOMS (delayed onset of muscle soreness) doesn't instantly mean that your workouts are bad. It could be a major indicator that your body is recovering well and that your nutrition is spot on.
["source-ndtv"]