Asus ZenFone 3, ZenFone 3 Deluxe Details and Images Leaked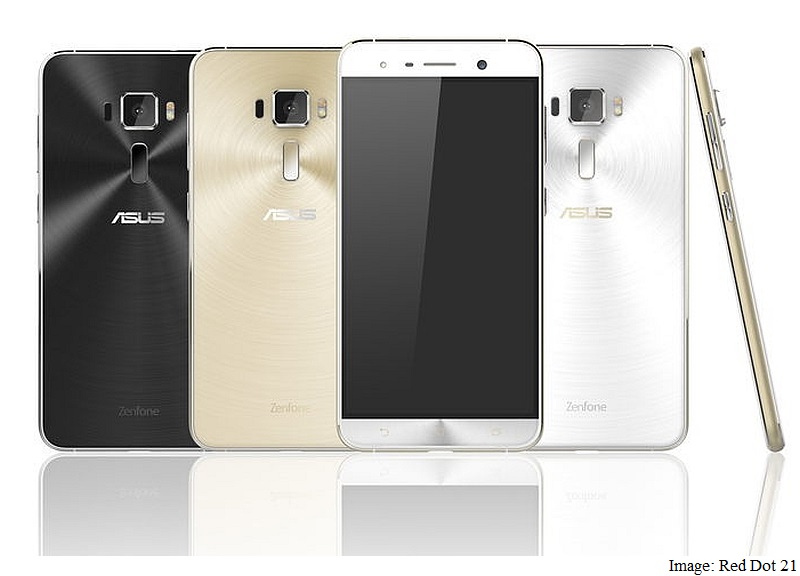 We first heard about the Asus ZenFone 3 smartphone back in October last year as the company CEO said the series will come with USB Type-C ports. Since then the smartphone series has been tipped to feature fingerprint sensors as well, and has gone through benchmarking websites too. Now, some images and details of the ZenFone 3 and the ZenFone 3 Deluxe may have been leaked by a Red Dot Design website.
As seen on the Red Dot 21 (via Android Police), a product design showcase website organised by the same people behind the Red Dot design awards, the Asus ZenFone 3 (seen above) will feature a 2.5D glass on both the front and back panels with curved aluminium frame build. Also mentioned is the inclusion of the USB Type-C port, a fingerprint sensor, laser autofocus, and a front and rear LED flash modules. The rear panel is also seen with a rectangular camera instead of circular design. It will arrive in White, Black, and Gold colour variants.
As for the Asus ZenFone 3 Deluxe (seen above), the description says the handset like the ZenFone 3 will be made out of metal. However, the Taiwanese company adds that the device is fully metallic and does not compromise on its design, which faces flaws in most metal built smartphones in the form of antenna lines or something else. Unlike the ZenFone 2 models, the ZenFone 3 Deluxe is also seen sporting a physical home button at the front below the display along with two capacitive buttons on either side. Nothing else were mentioned about the two smartphones.
Considering that Asus in past launched the ZenFone and ZenFone 2 series in early 2014 and the first-half of 2015 respectively, we can expect the ZenFone 3 devices to launch in the first half of this year as well.
["source-ndtv"]