Chinese Eating Twice the Amount of Salt Recommended: Study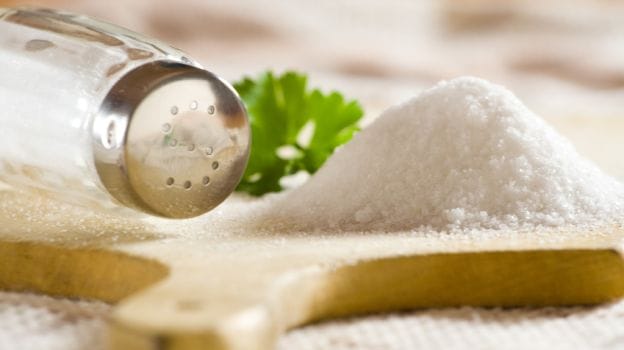 Salt intake has been on the decline in China since 2000, but it currently is still nearly twice the amount recommended by the World Health Organisation (WHO) , a new study said. The study, published in the US journal JAMA, was based on total diet surveys in 2000 and 2009-2011 in 12 of China's 31 mainland provinces, covering at least 46 percent of the Chinese population.
The researchers found the average dietary salt consumption of Chinese residents declined by 22.2 percent, from 11.8 grams per day in 2000 to 9.2 grams per day in 2009, Xinhua reported.
"If we continue on the current pace, it's possible for China to achieve the target proposed by the World Health Organisation to reduce average daily salt consumption by 30 percent by 2025," lead author Yongning Wu of the China National Centre for Food Safety Risk Assessment, said.
But simply weighing dietary salt intake underestimated sodium consumption in China, Wu noted. When taking salt from soy sauce, processed foods and pickled vegetables into account, sodium intake in China in the studied years decreased just by 12.3 percent, from 6.4 grams per day to 5. 6 grams per day, he said.
"This rate is not optimistic," said Wu.
The WHO recommends that people should consume less than five grams of salt, or two grams of sodium per day.
"Although average salt consumption of Chinese residents fell significantly during the 10 years, it's still far from the ideal sodium intake," Wu said.
Rising incidence of high blood pressure and other chronic diseases also indicated that China needed to strictly control and consistently reduce salt intake.
"China's diet is changing and refrigeration is replacing salt for food preservation," their paper wrote.
"High sodium intake persists due to addition of salt and other seasonings during food preparation, and increasing consumption of processed food. Further efforts are needed to limit salt/sodium intake, and regular monitoring is needed to assess progress."
Convincing evidence has shown that high sodium intake is associated with an increased risk of high blood pressure, which is a major risk factor for coronary heart disease and stroke. A study published in the US journal The New England Journal of Medicine in 2014 showed that about 1.65 million heart-related deaths per year worldwide can be attributed to high sodium consumption.
["source-ndtv"]