End of an adventurous journey in Kolkata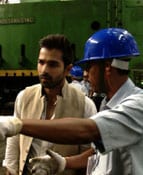 Posted By: varunmitra
Arz kiya hai janab …
Formula one track was where we met at first, But that wasn't enough to quench my and Kim's thirsts.
Agra, Jaisalmer, Darjeeling, Goa, kahaan kahaan nahi ghoome, Hava se batein karte huye, gadiyon mein kafi hain jhume.
Welcome to 2 For The Road!
I have been travelling non-stop for the last 4 months and now when it's getting over; it's not going to be easy to sit in one place. Suddenly from travelling to new cities, meeting interesting people and doing crazy things, going back to the regular city life will be quite underwhelming.
Nevertheless, we have to make the most of this last trip. Kolkata was the city of choice. You've probably heard me say this before, but I've been planning to go to Kolkata forever. And now alas I was in the city of joy!
I landed late at night in Kolkata, and I couldn't wait for the morning to arrive and explore this city. However, my producer had different plans; not bad plans, but different.
As I walked out of the hotel, there was a brand new Pajero Sport waiting for me. Solid black in colour and looking as sexy as ever! For those of you who don't know, Pajero Sport is now assembled and partly manufactured by Hindustan Motors in their Chennai plant (in collaboration with Mitsubishi). The car was so new that even the plastic cover on seats was intact. At the cost of sounding like a kid, I must admit, it was great fun ripping off the plastic from the seats and smell the new leather and the car.
Pajero Sport drives like she owns the road. She knows that's she got the looks and the power, yet she's very cool about it. It is the machine for off-road driving and is one of the first SUVs that I have driven which has three 4 wheel drive option. It's very spacious inside and has a decently comfortable third row seating too. It vibrates a little when it's still and takes a while to pick up, but once you cross 100km/hr on the third gear there is no stopping the sport.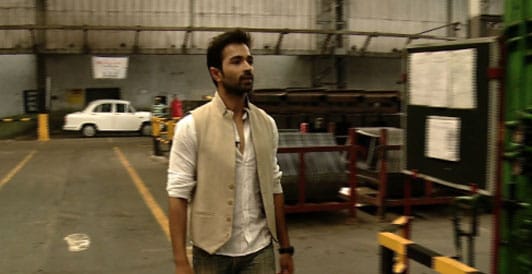 We were headed to the Hindustan Motors plant, which was about one and a half hour drive from the city. I had the picture of a factory in my head, but this turned out to be an entire township. Guards saluted us when we entered and there was more greenery inside the township than I had seen in all of Kolkata so far. There were a couple of football fields, a hospital, residential apartments for the staff, and a school. There was also a lake around which they have made a test track. If I didn't know better, I would have thought that I was being taken to a holiday resort.
Some of the staff members were nice enough to show us around the entire factory. I chatted with some of the employees and was surprised to know that most of them have been around for over 20 years. Now that's called loyalty!
And you will not believe what was being manufactured and assembled in this plant? The timeless and classic (drum roll please) The Ambassador!
Everyone reading this or watching the show would have some or the other memory associated with the Ambassador, as do I. And I planned on making a new one that day. I had sat in it many a times, but that day I got my hands on the wheel.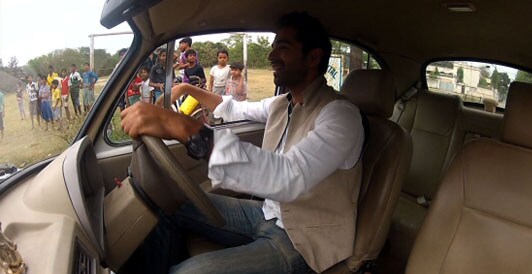 This was a much modified and improved version on the last Ambassador I had sat it. There was no single row seat in the front; and the car had power steering, an AC that actually worked, and bucket seats with leather upholstery. And what I got to know after speaking to the turnaround expert, Mr. Uttam Bose, was that the plant was launching a new version of this glorious ride. He showed me the pictures of the new version which looked somewhat like a cross between a mini cooper and a swift. I wish I could share the picture with you; from the looks of it I'm sure it will create a buzz.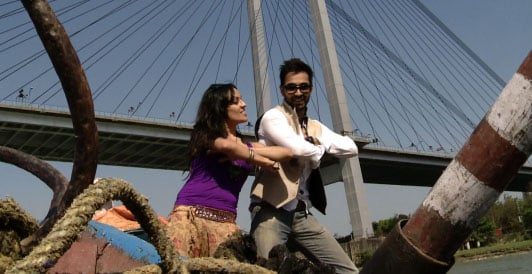 Finally, it was time to meet Kimmy! I had got her gifts from each destination we had visited on the show, and had planned to surprise her with them in the end. Since we were in the same city and I knew where all she was going to go, I convinced the people she was going to meet to give her one gift each and the final one was in my hand.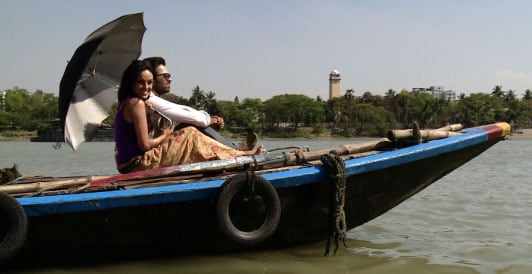 Now after getting all these gifts, I am sure she felt guilty because she hadn't got me anything. So, she planned an impromptu surprise. She had boat waiting for me near the Howrah Bridge, not like the fancy yacht I had organised, but it was cute.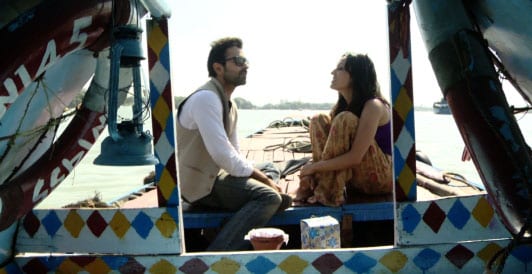 I was seeing her after 2 months and the first thing she did was stuff my face with rosogulla! This was the perfect place for the finale: we went for a boat ride and caught up on all that we had done, all that had gone wrong, the funny moments from our shoots, her fall in Darjeeling, our producer running through the fields and me doing a SRK pose, falling flat on my butt from 30 feet while parasailing, Kim falling of the bicycle a million times while delivering dabbas..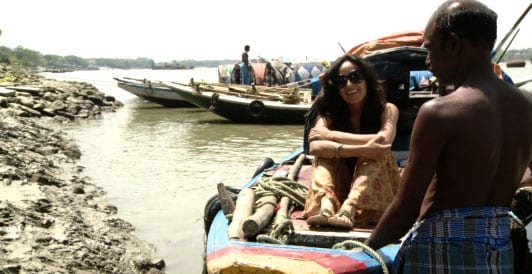 I'm going miss this, but hopefully we shall be back soon. And this time I'm thinking we should cross borders, what do you think?
["source-ndtv"]