A Great Workout for Weight Loss and Toning Up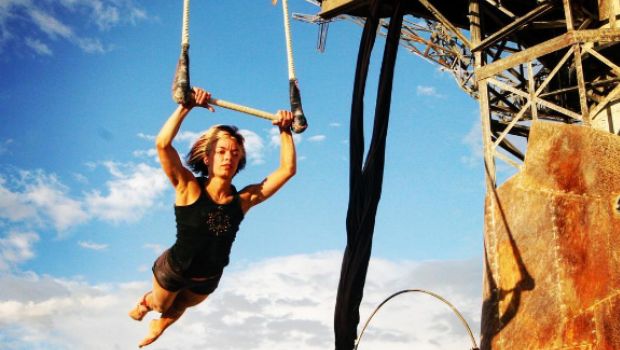 After the whole Zumba and Pilates trend, it is time to move towards something slightly more artistic. Introducing: The Trapeze workout. It is actually soaring in popularity (no pun intended), and helps you build strength and flexibility. It improves your core muscles and multiple muscle groups simultaneously.
Have you ever watched a circus act and wished that one day you could hone those skills? Well, now you can. The thought of standing on a moving trapeze may be scary, but you don't need gymnastic or acrobatic abilities to go for a beginners' class. You just need to have the confidence to step out of your comfort zone and go have fun. You'll definitely need strength to do the workout, but you'll feel rewarded for your hard work when you notice that your body is transforming. You will undoubtedly improve week after week as a beginner.
While traditional trapeze classes were considered as a career plan, they have widely developed over the years and have now been reinterpreted as a group workout. In 2008, Cirque du Soleil and Reebok teamed up to develop a one-hour session called Jukari Fit to Fly, making it more sociable.
It's a great workout idea recommended for both men and women looking to tone up and shed those extra pounds. And aside from the physical benefits, it's a challenging mental workout. Before a class, you feel like you're not capable to do anything and then at the end of the class, you're surprised at what all you were able to do. Exercising on the trapeze no doubt seems frightening, yet it instills a sense of confidence in you, and makes you want to push yourself even further. Plus it's ridiculously fun!
So, when are you heading for a Trapeze Class to reap all the benefits?
["source-ndtv"]