2 WAYS TO RUN ANDROID APPS ON A PC WITH WINDOWS 10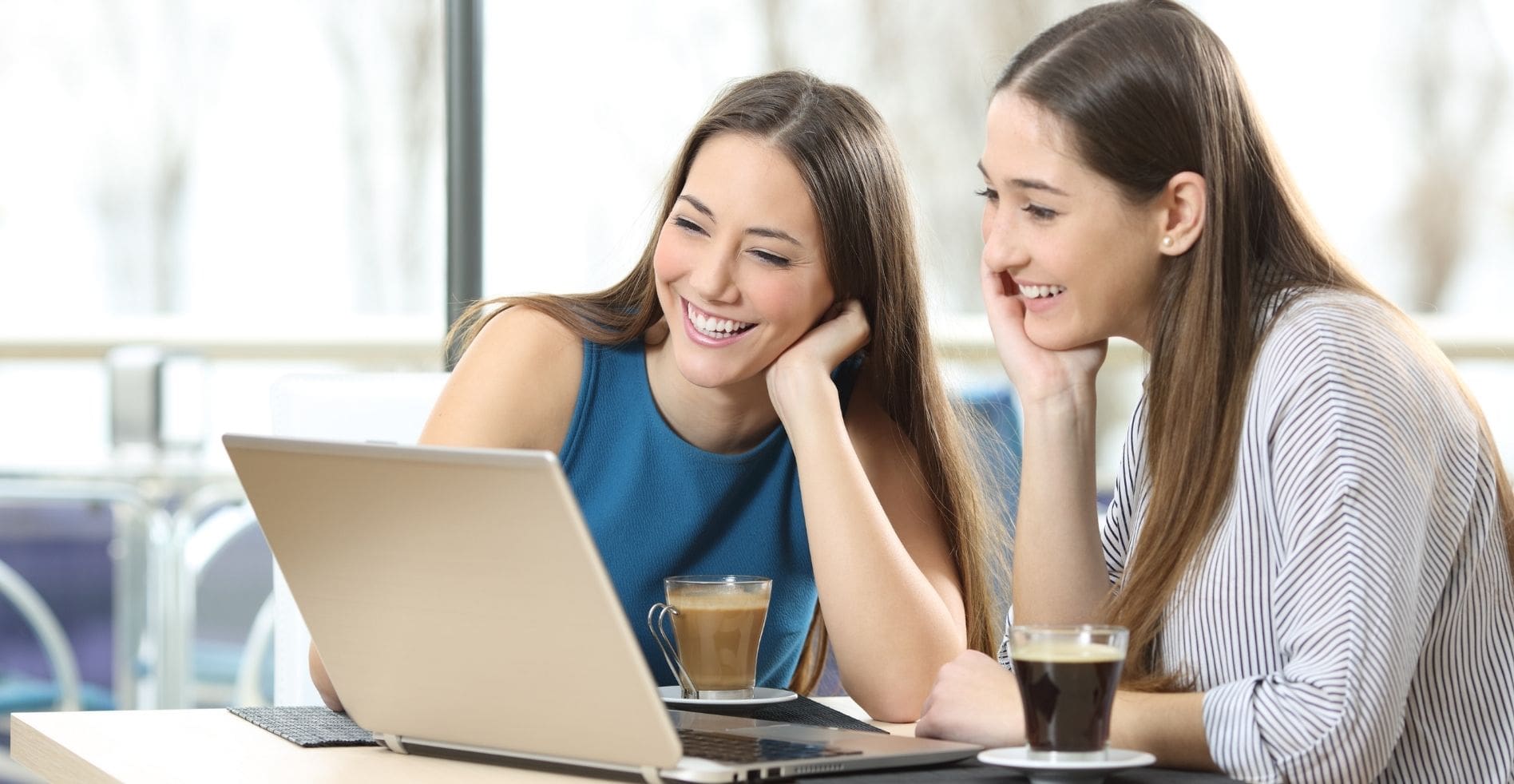 If you've wanted to access your Android apps on a bigger Windows screen, with the convenient functionality of a keyboard and mouse on hand, you're in luck! As a Windows PC user, you have a handful of emulators, app players, and mirroring applications at your disposal to pick and choose from. Keep reading as we cover two popular ways to run Android apps on a PC with Windows 10.
HOW TO RUN ANDROID APPS ON A PC WITH WINDOWS 10
In today's age of technology, it's easier than ever to gain Android access on your PC thanks to tools like BlueStacks and Your Phone App. Below, we'll break down everything you need to know to get started.
1. RUN APPS USING BLUESTACKS
If you're not concerned about mirroring the full Android experience onto your PC, you may want to look into downloading the BlueStacks App Player. Launched in 2014, BlueStacks is now one of the most widely-used Android emulators available on the market. And best of all, it's free and easy to set up. Its custom-designed interface lets you launch apps and switch between emulation settings for optimal user experience. Gamers, in particular, love BlueStacks for its unique gaming capabilities. It features built-in mouse and keyboard mappings, allowing you to customize touch controls for each of your Android games. Plus, you can also simulcast apps and games directly off of the BlueStacks window if your PC has at least 8GB of RAM, and you have a Twitter or Facebook social media account.
To install BlueStacks onto your device, follow these steps:
Head to the BlueStack website and run the installer by clicking "Download BlueStacks."
Double-tap on the BlueStacks installer.
After the download is complete, click on the install application at your screen's bottom left-hand corner. You may have to open your Downloads folder if it doesn't appear there.
After the installation finishes, a new window will pop up. Click "Complete" to launch the application.
Type in your Google account credentials to log-in and create your account. These login credentials will be required every time you log in to the Google Play Store to retrieve your app library.
2. TRY THE LATEST UPDATE OF 'YOUR PHONE APP'
As of August of 2020, Microsoft made it possible for some Android phone owners to use their Samsung Galaxy smartphone apps on their Windows 10 PC. By installing Your Phone App, you can now easily access and add the mobile apps of your choice onto the Start menu or Taskbar of your Windows 10 screen.
All that's required to access this new upgrade is a Samsung Galaxy Phone running on Android 9.0 or later, Link to Windows, and the most recent version of Your Phone App. Additionally, you'll need to ensure that your Galaxy and PC stay connected to the same private or public Wi-Fi network. One feature that stands out about this upgrade is that the apps you're using open up in a new window, separate from Your Phone App. As a result, you can essentially access your phone apps the same way as you do on your smartphone, just on a larger screen.
Your Phone App is automatically installed for Windows 10 users. However, if you accidentally remove it, it's easy to download. To install the newest version of Your Phone App, refer to the steps below:
Head to the Microsoft Store Website to download Your Phone App.
Click "Get" in the right-hand corner of the webpage.
When prompted to open the Microsoft store, click "Open Microsoft Store."
Once installed, click "Launch."
You'll then be prompted to choose between and Android device or an Apple iPhone. Click on "Android." Then, hit "Continue."
Click "Sign in with Microsoft," if prompted.
Next, you'll be asked to download Your Phone Companion – Link to Windows onto your smartphone. Click "Continue" to proceed.
Finally, use your Microsoft account credentials to complete the sign-in process from your phone.
Click "Allow" to link your smartphone to your computer.
Once your PC and phone are linked, you'll gain desktop access to Your Phone App.
Although we've highlighted a couple of popular ways to run Android apps on a PC, many other options are available. We encourage you to look around and find the best fit. If you need additional help, get in touch with the experts at Computer Troubleshooters! We offer a wide variety of residential services to help get the most out of your home PC and take advantage of everything Windows 10 has to offer you. To get started, contact your nearest Computer Troubleshooters location today!
["source=technology-solved"]