9 Famous Attractions of Dubai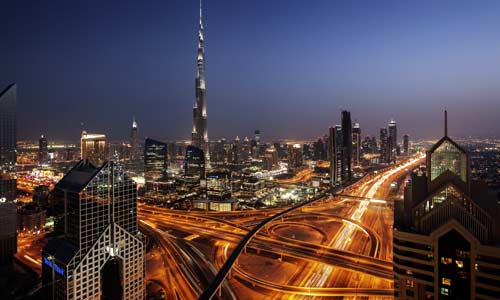 The only word that can capture the essence of Dubai, is glamorous. Full of glitz, luxury, and an overarching landscape that spells wealth and niche lifestyle – this city is also known for excellent shopping, ultramodern architecture, and a very lively nightlife scene. The capital city of United Arab Emirates is a tourist's paradise that provides you with unique experiences that span across fine dining, adventure sports, family fun, and endless endless shopping opportunities.

If you are planning a trip to the city, be sure to catch these 9 places for a better time.

Dubai Creek

This is perhaps the most charming way to explore how traditional Dubai has transitioned into a more modern space. The Creek flows between Bur Dubai and Deira which was the inaugural point where international trade began first. Dubai Creek cuts through the heart of Dubai and is one of the most picturesque locales that exude old world charm. The best way to go through this beautiful part of the city? Take a traditional abra, which is essentially a water taxi that makes the exploration both fun and quaint.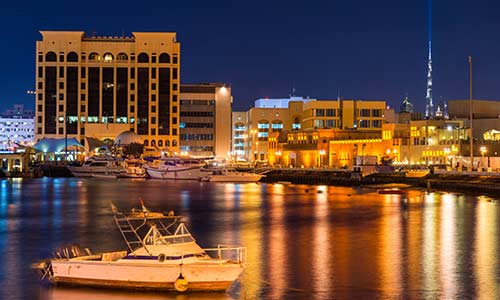 Burj Khalifa
This one has successfully redefined how we look at skyscrapers, and high rises. Burj Khalifa is the tallest man-made structure in the world standing tall at 828 meters in Downtown Dubai. A mélange of both traditional architecture and modern technology, it is definitely one of the most exquisite sights Dubai has to offer, and that makes it something no tourist wants to miss. Sure, you may not easily be able to afford the Burj Khalifa as a residence, but you can definitely enjoy the dining experiences it has to offer in terms of dining and sightseeing. And that's actually good enough.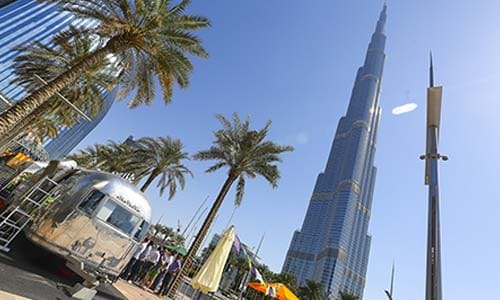 Cayan Tower
Who says twisted things can't be appealing? The Cayan Tower, for example, is an architectural and design marvel! It is not only the world's tallest twisted tower, but also one of the most inventive apartment buildings that there can be. It is located by the beautiful Dubai waterfront, with stunning views of the Dubai Marina and Arabian Gulf.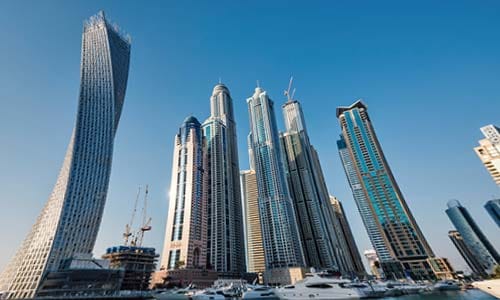 Souq Madinat
Madinat Jumeirah is a magnificently romantic place. It's when conventions come together in a contemporary pattern and create something beautiful. Souq Madinat is an authentic re-creation of an ancient marketplace that offers a shopping experience, or even a cultural experience like no other. Souk Madinat Jumeirah is a maze-like development which offers some reproduced and some affected artefacts. It is easily one of the stops that you must hit while in Dubai.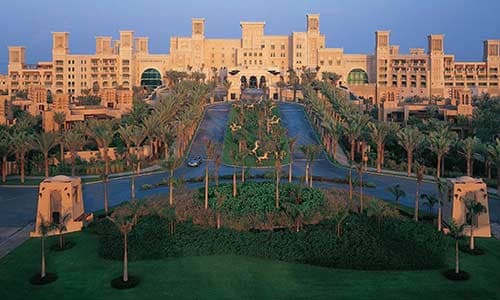 Burj Al Arab
The distinctive sail-shaped Burj Al Arab Jumeirah defines luxury. The surreal hotel, which is also the world's third tallest, stands separately on an artificial island and is joined with the mainland through a private bridge. And we all know, if something is "members-only", it has got to be a tell-tale of wealth. Sadly one can't really enter the hotel unless have booked a room or have a reservation at their glorious and most expensive eateries. So maybe save up some extra for your trip, and enjoy extravagance in its core essence.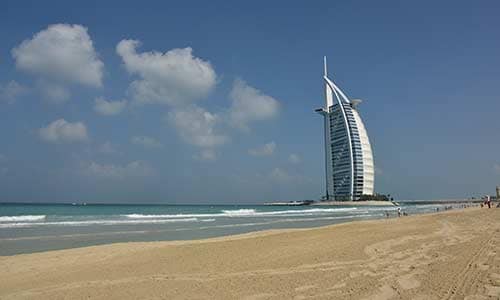 Miracle Garden
Dubai specializes in delivering the unexpected. Miracle Garden, as the name suggests, is no less than a miracle in itself. There are multi-hued flowers landscaped in a way that will sure make you feel as in you are in a paradise. It contains over 45 million flowers over a 72,000 sq meter site and, as well as some traditional flowerbeds.This also hosts a round shaped 3D Butterfly Garden where nine beautifully designed domes will be filled with countless species of flamboyant butterflies. We spy so many photo-ops at this beautiful place, we can't wait to visit (with or without a selfie stick)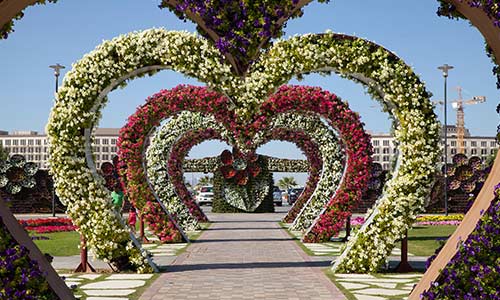 Al Fahidi Art Gallery Al Majlis
In the otherwise over-the-top indulgence that Dubai offers, it also offers a haven for art lovers. The Majlis gallery has been a premiere art center for the city since 1989. Bringing prominence to both local and national art, this art gallery has also hosted several exhibitions displaying the works of artists of elevated international standing. It's quite the hidden gem and worth every bit of the accolades it has received.


Dubai Mall
The world's second largest shopping mall, The Dubai Mall, holds about 1200 shops. From the most high end couture houses, to the best high-street brands, this place will leave you with a serious burnt hole in your pocket! The mall also boasts tons of fun activities for some family hangouts, like an indoor theme park and the world's largest aquarium, which sits right inside the
mall.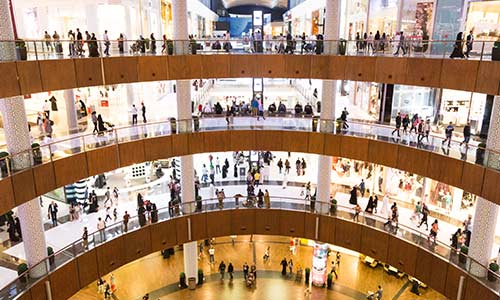 Palm and World Islands
Palm Jumeirah, Palm Jebel Alia and Deira Islands are the three planned Palm Islands which are visible from space to the naked eye. These connected islands collectively look like a palm tree and that's splendidly exquisite! And if you are feeling extra audacious, or make that extra extra audacious you can even buy the Islands and basically just retire. Because once you own the eighth wonder of the world, as these islands have been nicknamed, you really should let go off everything else and enjoy this grandeur.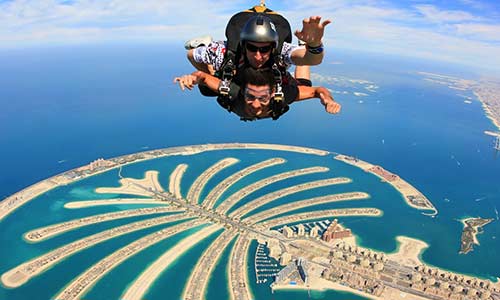 ["source-ndtv"]