Best smart thermostat 2021 to help you stay warm and save money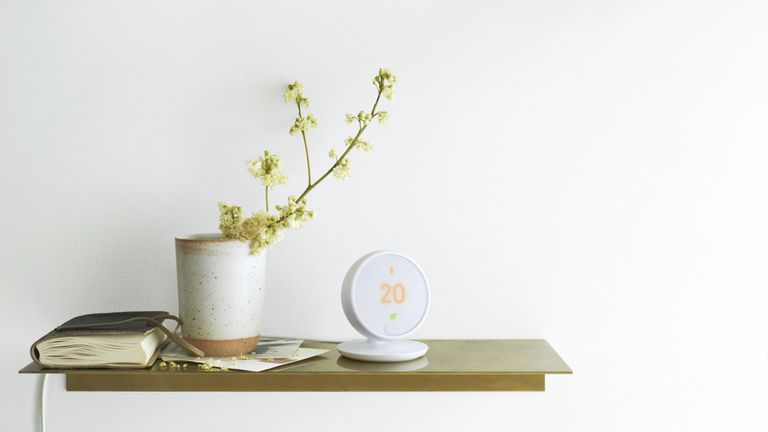 Adding one of the best smart thermostats to your home helps it stay just the right temperature no matter what's going on outside – and they can save you energy and money while doing it, as a bonus.
The best smart thermostats can help keep you hot or cool as needed, but not just on a basic set schedule – you can control them remotely from the app, or you can use voice control from the best smart speakers, but even more importantly they can adapt and learn from your habits in real life.
If you keep tweaking it up in the evenings, it'll just change its routine so you don't need to in the future. And it learns how long it takes your home to heat up, so it can start heating up earlier on cold days to make sure it still hits the right temperature at the time you want.
When you're out on your travels, a capable smart thermostat will look at and analyse your routine, only heating up your home when you're actually in it (and perhaps on your way back to it as well). These gadgets are more clever than you might have realised if you don't already own one.
There's a top entry on our list, because there has to be, and it's not there for show: we really do think the Nest Thermostat E is going to be the best choice for most homes. That said, it may not be right for you – other options can make it more easy to create separate heating zones, where some rooms are heated at different times and to different temperatures than others.
As you go through our extensive guide, weigh up your options, the budget you've set yourself, and the specific kinds of automation you require, and that should lead you straight to the right smart thermostat for you. UK buyers might also like to take a look at our Nest vs Hive vs Tado guide, which compares three of the biggest ecosystems.
Oh, and no matter what your budget, if you're close to making a choice on a smart thermostat, you'll definitely want to check out the best Black Friday deals, where prices will be slashed across a range of our favorite brands. Keep your eyes on our live prices below and you'll be relaxing in your perfectly heated home in no time!
If we were to be uncharitable, we'd describe the Thermostat E as a bargain-basement version of the Nest Learning Thermostat. There have been some obvious corners cut: the screen is a little more muddy, the case more plasticky and obviously cheaper, and there's less useful info displayed. But every one of those features is a nice-to-have rather than a must-include, and on balance the Nest Thermostat E is the better deal, premium feel or not.
It's the brains that make a thermostat, not the presentation, and this is perfectly fine in isolation, and it has all the smarts you'll need. You can always go for its more expensive cousin if you really want to wow guests with your thermostat.
You get all the smarts that are well-established in the Nest line, most impressive of which is the learning algorithm which works out both when you're home and when you like the heat a little hotter, helping to set the right temperature at the right time. This should save you money, since you won't leave it turned up by accident. It'll also tie in to individual temperature sensors, so you can make sure you're getting the heat you want in the right rooms and spaces.
Unsurprisingly, the Thermostat E plays nice with Google Assistant, but Alexa users will be glad to know it works happily with that ecosystem too. It's not, however, compatible with Apple's HomeKit platform, and you won't be able to control it with a SmartThings hub either.
Neatly, Nest will send you a smart energy report every month, to show you just how active the thermostat has been, and give you a chance to tweak its settings if it looks like it's got the learning a little wrong. In terms of bang for your buck, this is the best smart thermostat of 2021. If you want more info about how it compares to the more expensive Nest thermostat, here's our Nest Thermostat E vs Nest 3rd Gen guide.