Cairn India On Course to Roll Out Enhanced Oil Recovery Plan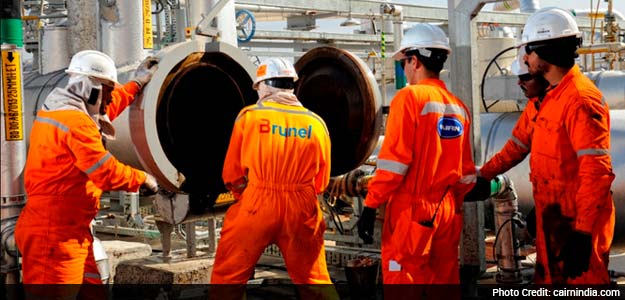 New Delhi
: Cairn India is set to launch the world's largest enhanced oil recovery programme, investing about $760 million in the site where its first oil was discovered in the Thar desert of Rajasthan.
As part of the plan, the company will complete 100 exploration and appraisal wells and 350 development wells in 2016, Cairn India chief executive Mayank Ashar told PTI.
The EOR (enhanced oil recovery) spending spans over Mangala and Bhagyam oil fields in the Rajasthan block to help arrest the natural decline and maintain production.
Almost two decades ago, the company struck success in its 14th attempt, discovering Mangala oil field. Since then, exploration success has meant Rajasthan today accounts for about 23 per cent of India's domestic crude production.
Oil production from the block started in 2009 and crossed a cumulative production of 300 million barrels of oil equivalent (mmboe) in the second quarter of 2015.
"Leveraging the latest technologies has been the prime mover behind Cairn being able to unlock the potential of the Rajasthan block. Enhanced oil recovery (EOR) is one of these," Mr Ashar said.
EOR through polymer flooding is used for improving oil recovery – particularly in older and declining oil wells and reservoirs. The addition of polymers to water allows a better displacement of oil and improves the recovery factor.
The successful polymer flood pilot in Mangala has produced incremental oil of nearly 11 per cent in the pilot, he said.
"The injection ramp-up plan is on track and the impact of polymer injection on production has been seen, quite in line with the company's expectations," he said.
Current polymer injection rates and production performance have reduced the risks significantly, from both the perspective of surface facilities and reservoir.
Similarly, at the Bhagyam EOR, the front-end engineering design contract has been awarded and is at an advanced stage.
Tendering for rig, drilling and completion long lead items has also started while field development plan (FDP) approval is awaited from the joint venture partner, ONGC.
"An additional recovery of 40-50 million barrels of unswept oil still in-ground at the Bhagyam field is expected. The company estimates a capital cost for the Bhagyam EOR project at $260 million, resulting in a development cost of $5-6 per barrel," he said.
["source-ndtv"]