Dear Startups, It's Time to Be the Best, Not Just the Biggest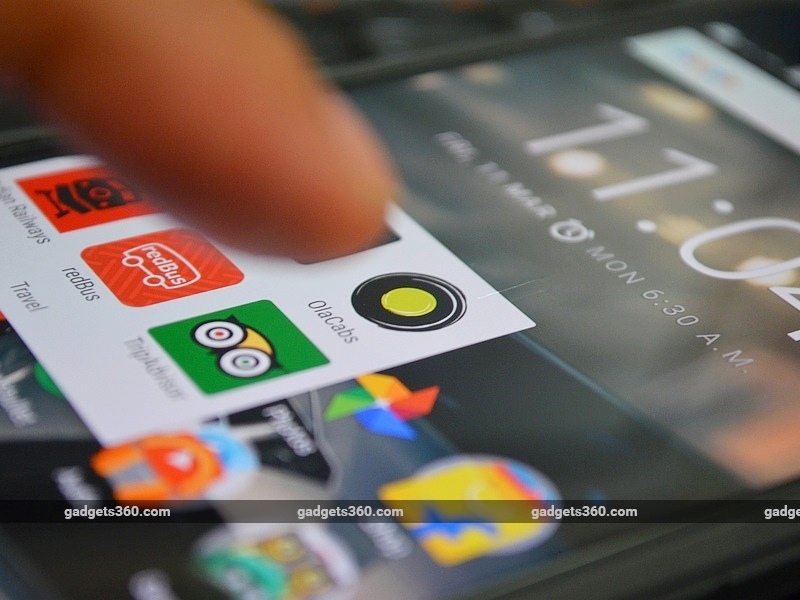 Launched in India in 2010, Ola has been one of the most successful companies here. It was the most funded startup in 2015, and it's one of the few companies that has been able to compete with Uber.
In September 2015, the company rolled out Ola Shuttle in Bengaluru and Gurgaon, essentially a private bus shuttle, with air-conditioned buses that offer Wi-Fi connectivity. They've expanded in scope, and now cover parts of Noida as well as part of a trial, but using them on a daily basis shows the gulf between startups' promises, and customers' realities.
The small, clean 'Traveller' buses with AC and Wi-Fi are a lot cheaper to use on a daily basis than an auto-rickshaw, and make it easy to get to your nearest Metro station. It's great, in theory, but a general lack of reliability and timeliness means that you can't really use this service as a part of your daily commute. The buses are sometimes late, and at other times they arrive way ahead of the scheduled time by skipping stops, and the app frequently shows incorrect information about their location and timings.
Talking to other customers confirmed that this is not a solitary experience either – most of the time, you see a 'Snoozing Bus' screen in the 'Track my ride' section of the app, meaning that there is no bus available. Unfortunately, this happens after you've booked a shuttle, and the fees have been deducted from your Ola Money account. Angry tweets will get your money back, but your time is a lost cause.
One of the issues I have been ranting about on Twitter lately is that busses are never on time. There has not been one single day when I have seen a shuttle standing in front of my apartment when it's supposed to. Most of the times customers including me have seen a 'Snoozing Bus' screen in the 'Track my ride' section in the Ola app, which means you don't know if the bus is coming or not.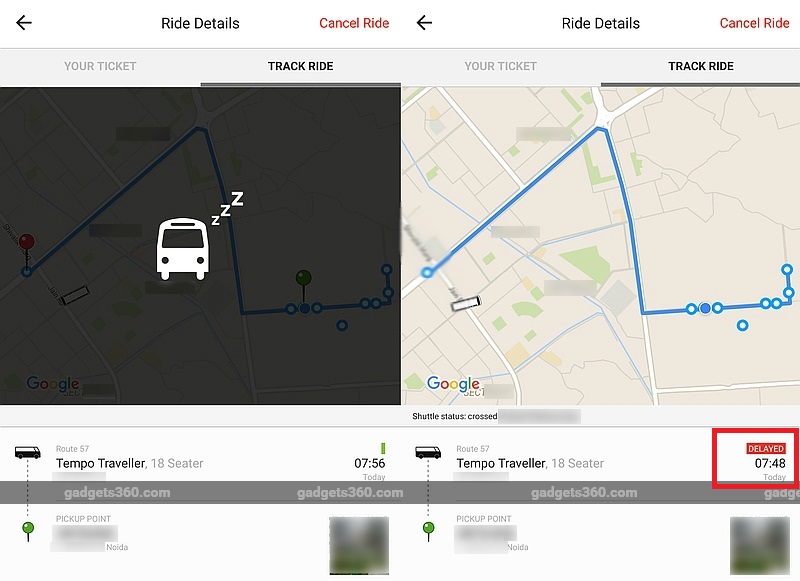 Therefore, this leaves us without a clue as to what to do next, or whom to contact. You can't even book another shuttle, at least for next 10 minutes, and I've had to turn to auto-rickshaws at the last minute.
The drivers have confided in us as they said that if there are only a couple of passengers due at a stop, they will sometimes skip them, because it's not worth the extra 5-10 minutes lost in picking them up – saving time to make a few extra trips on the route pays out more money to the buses. The tablets in the front of the bus don't just show the next stop, but also the number of people waiting there, and this is used to plan stops.
This sounds like a customer complaining about a bad experience, but it's a common problem that is true not just for Ola's Shuttle, but for many startup services. Who hasn't had an Uber driver show up much later than promised, or a dinner delivery get cancelled at the last minute? The different startups in India are desperately scaling up, because that's the number that brings in investors; customer satisfaction is a lot harder to quantify.
Ola needs to make tweaks to its platform – such as giving users more reliable information before the booking is confirmed, and providing a contact number for the routes so that people can make good decisions.
Instead, Ola, like so many other startups, is focused on metrics, and that is something that needs to be addressed across the board today. For now, our Internet businesses are in a race to be the biggest, but the users have plenty of options now, so the focus has to be on being the best as well.
["source-ndtv"]