iPhone SE Sports 2GB of RAM, Tips AnTuTu Benchmark Listing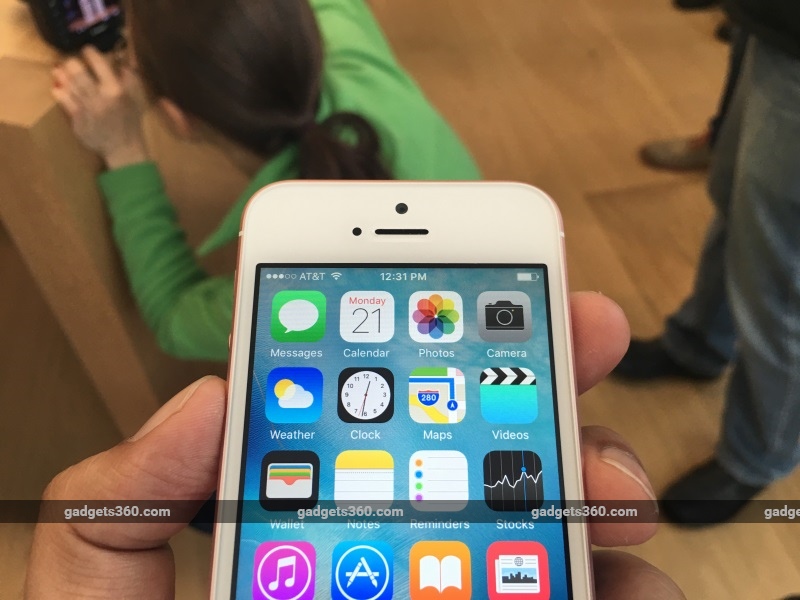 Apple unveiled the iPhone SE at a media conference on Monday. While the company noted that the latest addition to its smartphone lineup offers mostly the same innards as the iPhone 6s from last year, as always, it didn't fully divulge the complete specificatons. As a result, we have no clue about the amount of memory Apple has stuffed in its new iPhone, or the battery capacity. Fortunately, a popular benchmarking website has come to the rescue, claiming that the iPhone SE has 2GB of RAM.
A handset that appears to be the iPhone SE recently stopped by AnTuTu website, giving us more details about its innards. According to the purported iPhone SE listing, the new 4-inch iPhone from Apple comes with 2GB of RAM, which is same as the iPhone 6s (a teardown of the iPhone 6s last year revealed it had 2GB of RAM). Which also means that the iPhone SE, if the information is valid, has twice as RAM as the iPhone 5s (again, a teardown of the iPhone 5s revealed it had 1GB of RAM.) The benchmarking website is offering several more pieces of information.
At its media conference, Apple noted that the iPhone SE is the "most powerful" 4-inch smartphone to date. It appears, the iPhone SE can also outrun several large-sized flagship handsets. According to the listing, the iPhone SE scored 134,358 points. To recall, Samsung's Galaxy S7 flagship smartphone scores around 125,000 points, whereas Apple's own iPhone 6s and 6s Plus average at roughly around 132,000. The iPhone SE, it seems, packs a punch in its compact body – its lower screen resolution is of course a factor.
["source-ndtv"]