Lack of Time is Not the Only Reason Parents Buy Prepackaged Food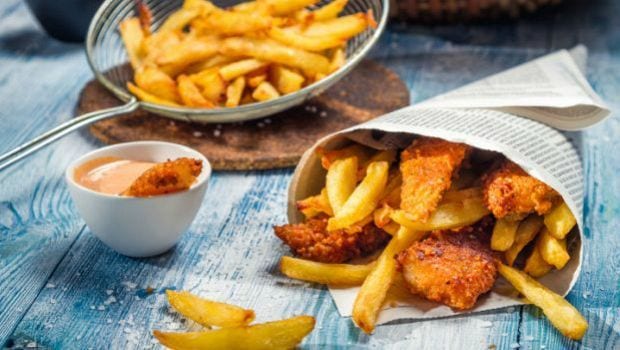 Many parents may be too busy to cook family dinners, but fighting the clock isn't the only reason they turn to microwaveable frozen meals, a recent U.S. study suggests.
Sure, 57 percent of parents cite lack of time as a reason for purchasing prepackaged processed meals, the study found. But half of them also said they shopped for factory-made food because their family preferred it.
And often, parents said they also didn't feel confident in their ability to cook or plan meals.
"Ultimately, as a society, we need to increase affordability of healthy foods and meal planning and cooking skills training opportunities," said lead study author Melissa Horning, a researcher at the University of Minnesota's school of nursing in Minneapolis, "because it can be hard to make healthy dietary choices that involve cooking when the environment is filled with easy access, low-cost, prepackaged processed meals, which require little skill and effort to prepare."
The problem with prepackaged, processed meals is they tend to be high in added fats, sugar and salt, Horning said by email.
Parents often know this isn't the healthiest option, but they feel pressed for time or unable to prepare foods on their own that their families will like as much as the dinners that come in a box, she added.
To understand why parents may shop for microwave-ready meals, Horning and colleagues analyzed survey data from 160 parents of children aged 8 to 12 years.
Most participants were women, and 60 percent were married.
Nearly all of them had at least some education beyond high school, and 46 percent of them worked full time.
One third of parents surveyed said they liked prepackaged meals because the kids could make dinner themselves, researchers report in the Journal of Nutrition Education and Behavior.
About 27 percent of the time, parents picked these foods because they were inexpensive.
And 22 percent of parents said they bought meals in a box because they didn't know what else to make.
Parents who worked full time were more likely to cite lack of time as a reason for getting pre-made meals than parents working less, or not at all, the study also found.
Beyond its small size, limitations of the study include the lack of initial questions in the survey to determine if, or how often, parents purchased prepackaged or processed meals for their families, the authors note. It also didn't assess any health outcomes related to food purchasing decisions.
Even so, the findings highlight the need for parents and caregivers to think of themselves as the gatekeepers to the kitchen, said Samantha Heller, a senior clinical nutritionist at New York University Langone Medical Center.
"Caregivers need to take some responsibility for feeding their families healthy foods and when possible, having family meals," Heller, who wasn't involved in the study, said by email. "Getting kids of all ages, involved with the process of choosing, prepping and serving foods gives them a sense of purpose and investment in the dishes prepared."
Even when parents are pressed for time or short on cash, they can still manage simple dishes that are healthy, Heller said.
Pre-cut fresh and frozen vegetables, canned beans and dry staples like rice and pasta can help parents get a meal together quickly without spending a lot of time or money, for example.
"Keeping the pantry and refrigerator stocked with healthy foods and prepping food in advance are real time savers," Heller said.
["source-ndtv"]