Millennials Flock to High-Intensity Workouts – And Hip Pain Follows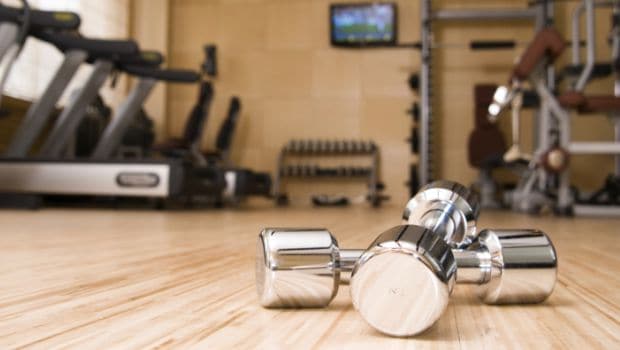 Physical therapist Karena Wu couldn't help notice a trend in patients visiting her New York City office this year. Many were under age 35, enjoyed strenuous workouts and were suffering immense hip pain.The millennials had pushed themselves in endurance races such as the Tough Mudder or weekly CrossFit and metabolic conditioning classes that placed wear and tear on their bodies, she said. And with little downtime between routines or adherence to proper form, they were putting the long-term health of their hips at risk.
"A lot of millennials are doing all of these high-intensity exercises that are great for the mental and physical components of health, but if you're not as conditioned as you think, you're going to put excessive stress on the soft tissue and the joint," said Wu, owner of ActiveCare Physical Therapy.
It's not uncommon for active young adults to experience some joint pain, but orthopedic specialists worry that regimens that rely on heavy weightlifting or intense aerobic exercises are causing more hip injuries. There are no definitive studies that correlate the two, but research in the Journal of Orthopaedic & Sports Physical Therapy says high-intensity activities appear to increase the risk of hip osteoarthritis, a degenerative joint disease.
What's more, specialists at the Ohio State University Wexner Medical Center have reported a rise in cases of young adults with femoral acetabular impingement, a condition that occurs when the ball of the femur fails to fit securely into the hip socket. High levels of activity, they say, can cause the plate to fuse in an abnormal shape and result in a hip impingement.
Shane Nho, an orthopedic surgeon at Rush University Medical Center in Chicago, recalls a spike in hip, shoulder and knee injuries as CrossFit gyms sprung up several years ago. These days, he said, patients are coming in with hip ailments from high-intensity interval training, even some barre classes.
"We probably see at least a couple patients a week with injuries related to those types of intensive classes," Nho said. "The types of workouts these guys are doing . . . they're doing it at all costs, despite poor form, mechanics, fatigue or their actual baseline level of conditioning."
Neuromuscular imbalances, or weakness in certain muscle groups, are often the root cause of the pain that Nho's patients experience, he said. If patients come in as soon as they start feeling discomfort, he said, it's easier to connect them with the right physical therapist to improve their stability and flexibility.
Hips are built to withstand tremendous force, but they need full range of motion to work properly, hence the importance of flexibility and stability, Wu said. She encourages her clients to do yoga or attend a Pilates class if they are dead set on physically taxing workouts.
"Flexibility is critical in trying to prevent injuries," she said. "The body has a tendency to overemphasize larger muscles because they are easier to activate, so sometimes they get a little overused and smaller stabilizing muscles get underused. You create an imbalance."
A weight-room regular since high school, Niranjan Nagwekar, 28, figured there was no need to spend much time warming up before squatting 250 pounds. But as the New Yorker ramped up his lifting, he started feeling a deep pain in his left hip.
"For the longest time, I thought I just had tight hip flexors, so I started stretching a little more, but the pain persisted," Nagwekar said. "I didn't feel much discomfort walking or sitting down, so it was kind of a strange thing to explain to a doctor because they were like, 'If you could walk, you could sit, you're fine.' But I couldn't lift as much as normal."
It turns out Nagwekar had developed a hip impingement. Doctors recommended surgery, but he decided to opt for physical therapy.
Nagwekar became a patient five months ago at ActiveCare, where Wu has guided him through mobility exercises involving foam rolling, core conditioning and stretching with resistance bands.
"I'm back to about 80 percent capacity," Nagwekar said. "Any kind of power lifting that requires dynamic movement of the hips takes me a little longer. My hips don't move as fluidly as before, but I can still do them."
["source-ndtv"]