What's Inside the iPhone SE? Teardown Reveals Exact Specifications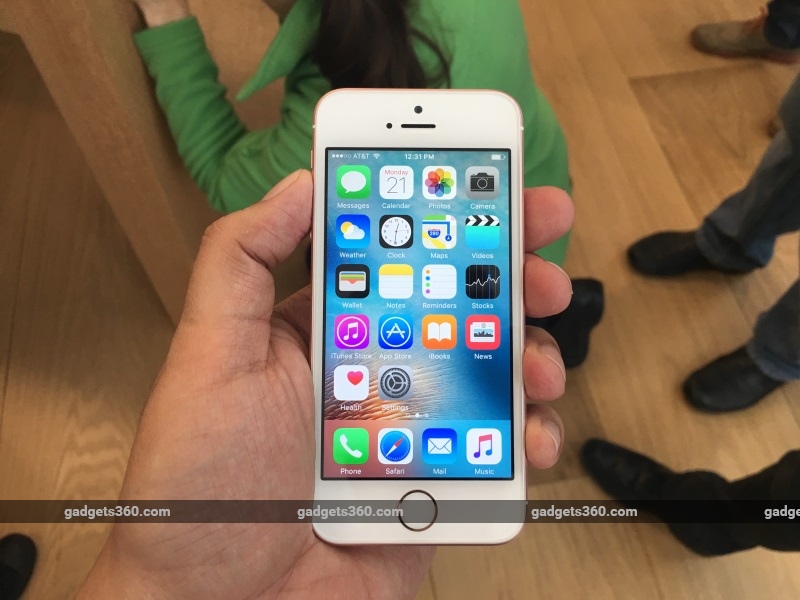 Apple says the newest addition to its smartphone lineup – the iPhone SE – is largely the same as last year's iPhone 6s, only in a 4-inch form-factor. It has detailed a few specifications of the iPhone SE, but characteristically, not all. If the little information we had wasn't good enough for you, good thing the hard-working souls at Chipworks have cracked open the iPhone SE to reveal all the innards.
So what are we looking at? The PCB that sits at the heart of the iPhone SE looks very different than its older sibling that fuelled the iPhone 5s, says Chipworks. And that's because plenty of things have changed. The A9 SoC is the same as found in the iPhone 6s, having its manufacturing roots linked to TSMC facilities.
There's a 2GB RAM module, compared to 1GB in the iPhone 5s, a figure confirmed earlier with a AnTuTu benchmark listing of the smartphone. It's made by SK Hynix, and again, it appears to be the same memory modules as used in Apple's flagship smartphone from last year – the iPhone 6s. For storage, we're looking at 19nm process chip made by Toshiba. Chipworks notes that Toshiba's latest offering include a 15nm process chip, implying that Apple didn't go for the latest module.
The touchscreen controller is quite old, however. According to Chipworks, Apple is using the Broadcom BCM5976 and Texas Instruments 343S0645 that were also used back in the iPhone 5s. The NFC chip inside the iPhone SE – NXP 66V10 – and 6-axis intertial sensor, on the other hands, are same as the ones used in the iPhone 6s. So are the Qualcomm MDM9625M modem, WTR1625L RF transceiver, 338S00105 and 338S1285 audio ICs.
If you're having a hard time coming to terms with these innards that are at least a year old, Apple has at least one new thing in the iPhone SE, says Chipworks. It has used a 338S00170 Apple/Dialog power management IC.
["source-ndtv"]