10 best paneer recipes that are so tempting you would want to try them all!
Paneer or Cottage cheese is a wonder ingredient every vegetarian looks forward to in the food menu. Paneer or Cottage Cheese is common Indian unprocessed cheese which is an integral part of Indian cuisine and is used in making myriad recipes like sweets, breads, pancakes, curries, soups etc.
Paneer is made by curdling milk with whey, lemon, vinegar or any other sour product. Milk is boiled and then the curdling ingredient is added. The water is allowed to drain and the cheese is left to harden. Paneer is an excellent combination of taste and health benefits. It is reach in protein and hence it helps in weight loss. Protein is low in sodium, is full of healthy fats and is quite easily digestible. The nutrients found in 100 grams of paneer include energy (98 kcal), carbohydrates (3.38 g), fat (4.5 g), sugar (2.6 g) and protein (11.12 g). It is also a good source of various minerals such as calcium, magnesium, potassium, phosphorus, zinc, and selenium.
How to make paneer at home:
– Boil milk in a pan over medium flame.
– When milk boils, add lemon juice or vinegar gradually and stir gently.Milk will start to curdle.
– Let it curdle till you see water and paneer separate. Leave it in the pan for few minutes.
– Line the colander with a muslin cloth and pour curdled milk into it. Strain the paneer and squeeze off the excess water.
– Bring it together and place a heavy weight over it. Wait for 20 minutes and you can see a thick block of paneer is ready.
How to store paneer:
– Wrap paneer in a wet muslin cloth and keep it in the fridge.
– Moisten the muslin cloth after every 4-5 hours if you want to store paneer for long.
– Keep the packaged paneer in the fridge and take it out at least 30 minutes before you start cooking.
Here is the list of best paneer recipes to keep your family and kids in high spirits.
Chilli Paneer

Chilli Paneer is a scrumptious recipe made with sauces and veggies. It is an Indo-Chinese recipe and is a perfect snack to go with drinks.
Kadhai Paneer

This restaurant style Kadhai Paneer recipe has loads of onions and capsicum as ingredients. It has a spicy masala and goes well with naan and roti.
Paneer Chaman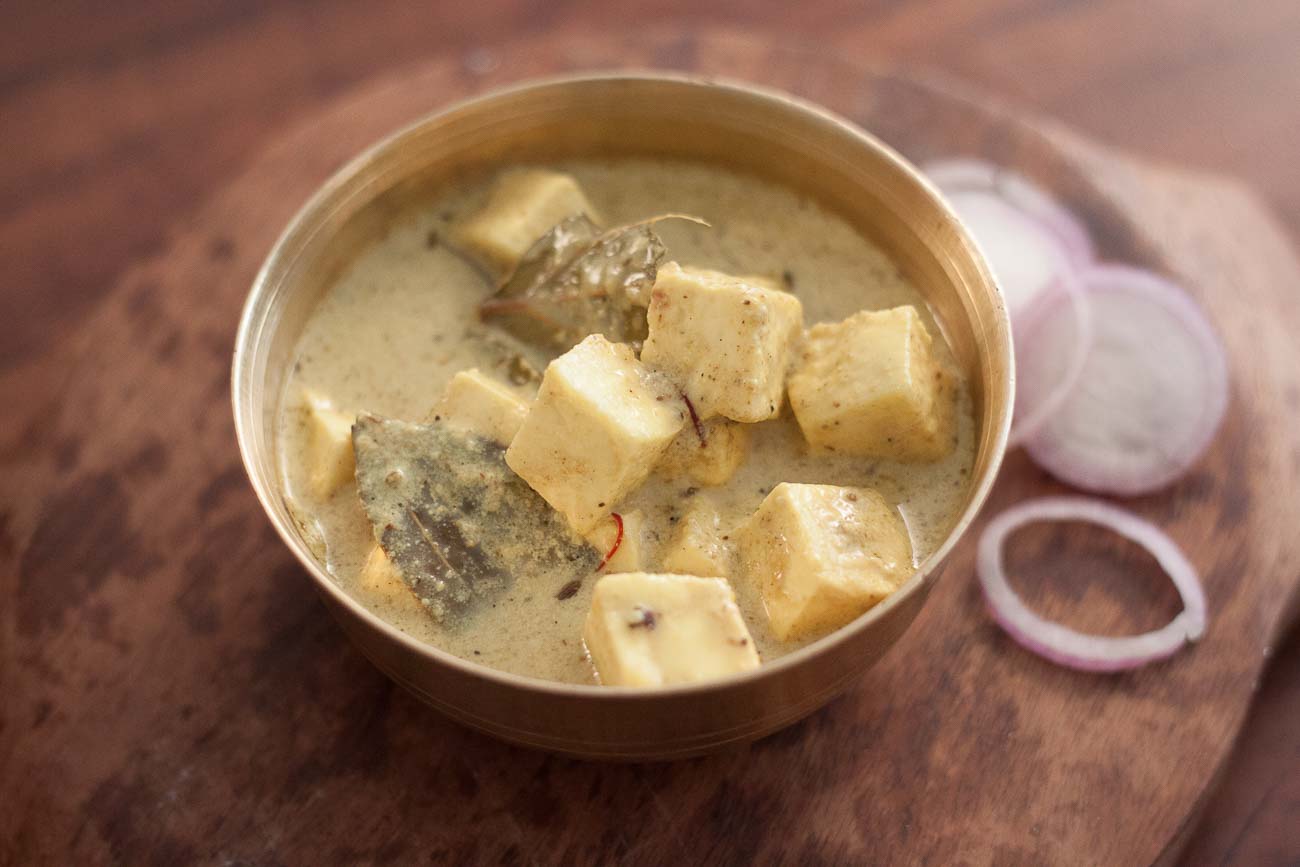 You will go gaga over this scrumptious Paneer Chaman recipe made with fresh cream, paneer, onion, corianfder leaves, yoghurt and a melange of earthy Indian spices.
Paneer Tikka Kali Mirch

Your friends and family will thank you for this sumptuous treat! The tikka is oven roasted and cooked with marinated spices which is dominated by black pepper.
Paneer Tandoori

Paneer Tandoori is a simple yet spicy dish made with paneer, curd, meat masala and kasuri methi to give it a nice taste.
Paneer Pakora

Paneer Pakora is made by dipping paneer pieces in seasoned gram flour batter and then deep frying them. Serve them with some onion rings and ketchup.
Paneer Makhni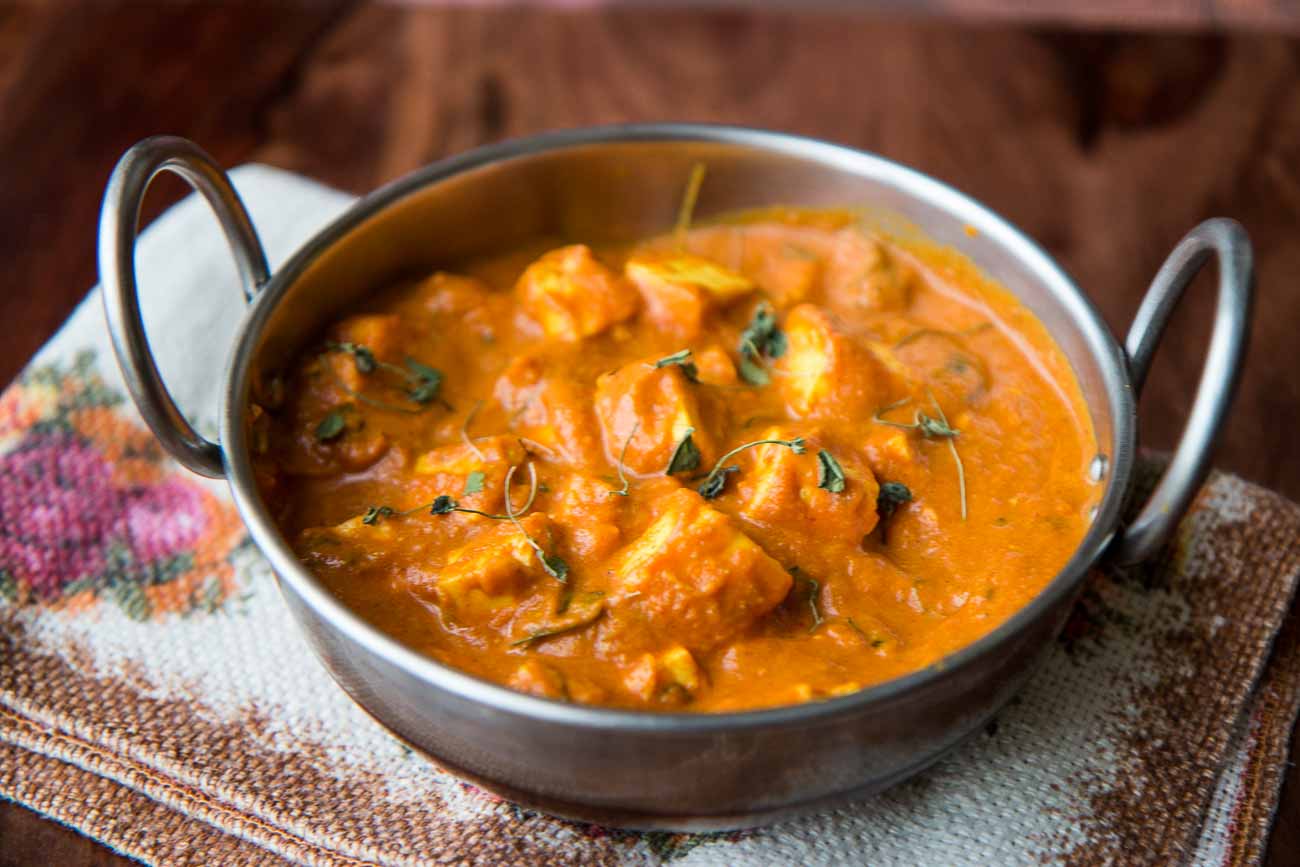 Paneer Makhni is a delicious dish in which succulent cubes of Indian cottage cheese are cooked in thick creamy and tangy gravy.
Paneer Kebab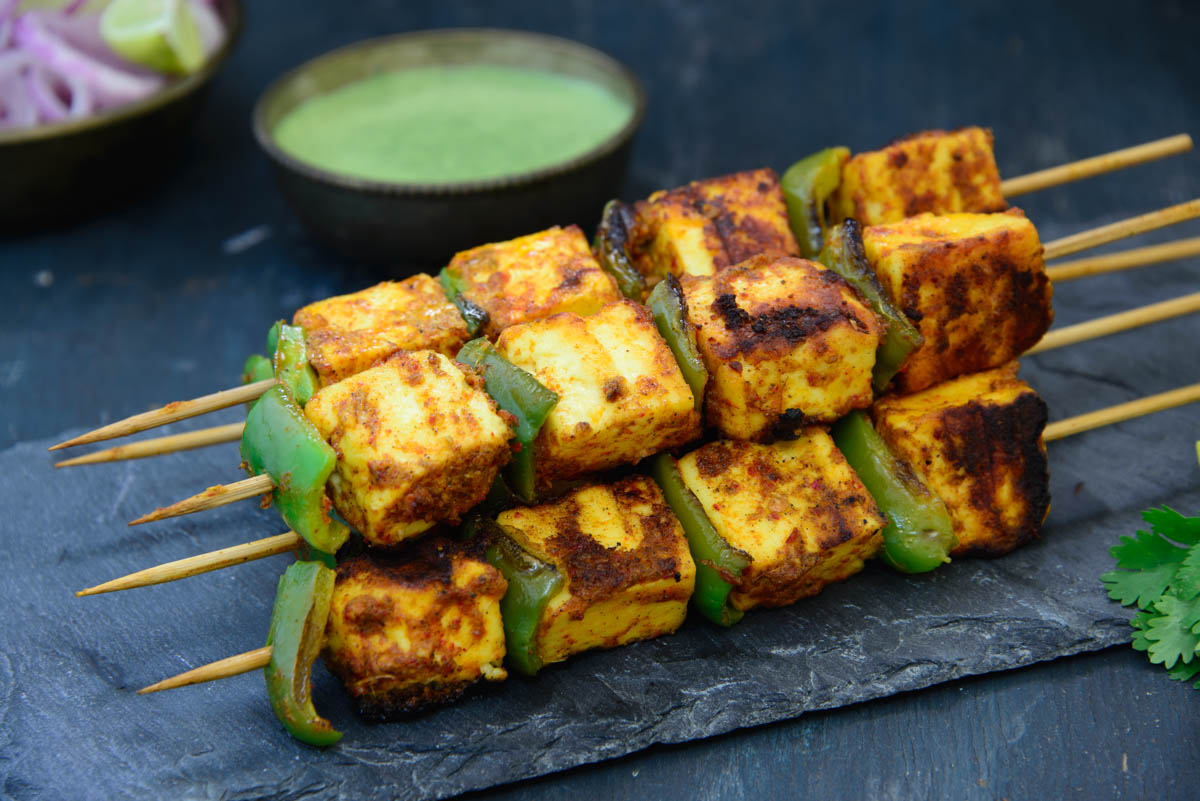 Paneer cut into cubes and marinated with different spices and cooked over a grill until it gets a light brown colour.
Tomato Paneer
This dish is prepared by sauteing paneer cubes in an onion tomato gravy flavored with special spice mixture.
Palak Paneer
This is an excellent and delicious dish that is often available in most restaurant menus. It is made by cooking paneer in pureed palak or spinach gravy.
["source=timesofindia"]