Caffeine May Not be As Bad As You Think!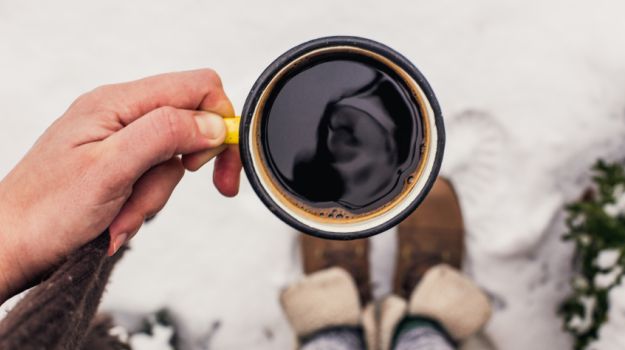 For all you coffee lovers, here's a piece of good news. This new study gives you another reason to drink up. A team of researchers including an Indian-origin medical student now report that regular caffeine consumption does not lead to extra heartbeats or abnormal rhythms as may have been believed earlier.
When your heart beats out of rhythm, it may affect the delivery of blood through your body which can cause stroke or heart attacks. The study conducted at the University of California-San Francisco (UCSF), measured the chronic consumption of caffeinated products over a 12-month period.
"Clinical recommendations advising against the regular consumption of caffeinated products should be reconsidered as we may unnecessarily be discouraging consumption of items like chocolate, coffee and tea that might actually have cardiovascular benefits," said senior author Gregory Marcus, health cardiologist and director of clinical research.
"Given our recent work demonstrating that extra heartbeats can be dangerous, this finding is especially relevant," he noted in a paper published in the Journal of the American Heart Association.
Excessive premature atrial contractions (PACs) have been shown to result in atrial fibrillation, stroke and death, while excessive premature ventricular contractions (PVCs) have been shown to result in increased heart failure, coronary artery disease and death. Both abnormalities have been tied to caffeine consumption through studies and trials but these studies were performed several decades ago and did not use PACs and PVCs as a primary outcome.
In this new study, Marcus and his colleagues analysed 1,388 randomly selected participants. Of the total participants, 840 (61 percent) consumed more than onecaffeinated product daily. Researchers found no differences in the number of PACs or PVCs per hour across levels of coffee, tea and chocolate consumption. More frequent consumption of these products was not associated with extra heartbeats.
"This was the first community-based sample to look at the impact of caffeine on extra heartbeats, as previous studies looked at people with known arrhythmias," said lead author Shalini Dixit, medical student at UCSF. "Whether acute consumption of these caffeinated products affects extra heartbeats requires further study," she said.
Growing evidence indicates the potential healthy-heart benefits of several products that contain caffeine like coffee, dark chocolate and tea. The report challenges the widely held belief that caffeine causes heart palpitations and regards it as safe. The jury is still out. Nutritionists and health experts still hold that excess caffeine consumption can have side effects.
["source-ndtv"]