Don't Let Negative Thoughts Come in the Way of Your IIT Dream
"Positive thinking will let you do everything better than negative thinking will." – Zig Ziglar
It's true that staying positive under heaps of pressure is quite a difficult task. The burden of qualifying any competitive examination like IIT-JEEcan make it tough for the aspirants to sleep, eat and relax.Moreover, the lack of sleep makes it all-the-more worst by hampering the grades. Here are fivesurprising ways that will help you have a positive mind and a positive approach towards the preparation for IIT. The following strategies would surely keep your thoughtsin a good frame and ready to take up all the challenges waiting ahead. Take a look!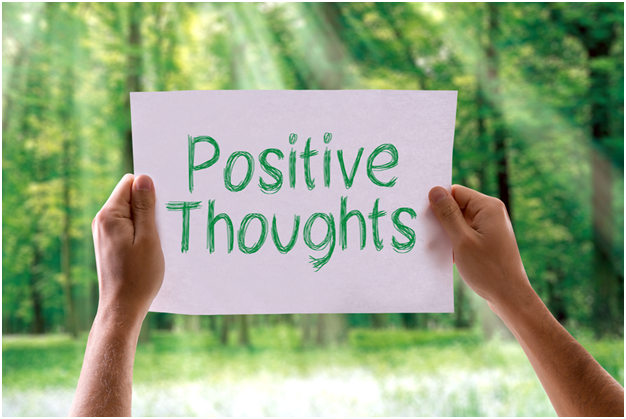 Focus on Your Goal
Focusing on what you have planned to achieve is the best way to stay positive. Create exciting goals and objectives that you aim to reach in the future. IIT is not an easy nut to crack. You need to have pure focus on the goals and need to have a preparation strategy that will inject confidence in you. If required, join any reputed coaching like Aakash Institute to build up your concentration and focus level. However, focusing on your goal doesn't mean that you start sacrificing on all the luxuries of life and start pushing yourself towards the pit of depression. Make the best out of the time you have and move a step closer to your dream of studying in an IIT.
Stay Surrounded by Positive People
People who have a positive approach towards everything in life have that tremendous ability to inject positivity in their surroundings as well. By being surrounded bypeople who have a positive outlook, you will help yourself in becoming an optimistic and motivated person. A positive approach is all you need to crack a tough nut like IIT. From the moment, you start your preparation for IIT, make sure you have a lot of positive people around you to keep up the motivation factor.
Reward Yourself
You already know it, but don't do it often. The benefit of rewarding yourself from time to time are endless. From listening to your favourite song, watching your favourite movie to visiting your favourite local restaurant, you can do it all to keep up the motivation factor. However, make sure you are feeling guilty after a super awesome rewarding session. It might end up making you feel more stressed.
Indulge in Activities You Love
From colouring to playing a session of your favourite video game, do it all if you feel like. Keeping yourself away from things to love to do, would make you feel more depressed and pressurised. Remember, these are the activities that would help you conquer the pile of books and test papers lying on your study table. There is nothing wrong with taking a break and soaking your mind in something you love.
Remind Yourself of Your Achievements
Taking mock tests can be depressing, especially when you are not scoring what you aimed for. Tackle this tough situation by reminding yourself about your past achievements. If required, make a list of all your accomplishmentsand stick it right in front of you on your study table. Looking at it every day would boost up your confidence level, and you will start getting motivated to work hard and score better.
Consider the tips mentioned above and stay upbeat when the examination fever is grinding you down. A positive attitude, healthy body and a well-framed schedule will surely make you achieve what you have been dreaming of day in and day out.