Insomnia, Poor Sleep Quality Common for Men and Women During Pregnancy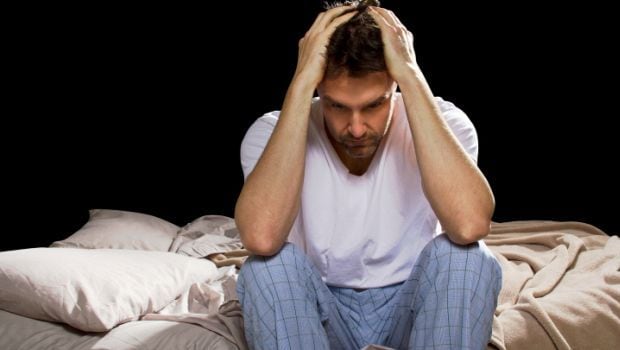 During pregnancy, women and their male partners sometimes report insomnia or insufficient sleep, which may be tied to depression, according to a new study.
Almost half of women reported that they slept more than usual during pregnancy, but did not have better quality sleep, said senior author Tiina Paunio of Helsinki University Hospital in Finland.
Overall, 12 percent of women and 15 percent of men had either insomnia or too little sleep, researchers found.
"The results are well in line with those obtained from previous studies for pregnant women: symptoms of insomnia and, in particular, frequent nocturnal awakenings were very common, and a majority of the women (over 80 percent) also reported that their sleep quality had worsened during pregnancy," Paunio said.
The researchers studied a population of 1,667 mothers and 1,498 fathers in Finland who were part of a long-term study. Participants were recruited during pregnancy when almost half were expecting their first child. They provided data before their child's birth and several more times in the baby's first 24 months of life.
Researchers evaluated the participants' problems falling asleep, nocturnal awakenings, too-early awakenings and sleep quality as well as "short sleep" – defined as either a two-hour difference between self-assessed sleep need and actual sleep duration or a sleep duration shorter than six hours per night.
They found that insomnia was more common for women, with 10 percent reporting it, along with 6 percent of men. Sleep debt was more common for men, at 10 percent versus almost 5 percent of women.
Parents with insomnia more often had symptoms of depression than those without insomnia. Men with lower education levels, poor health and a higher number of children more often had short sleep, as reported in Sleep Medicine.
"Interestingly, short sleep was explained by very different factors in women and men: among women, it related to negative life events and depressiveness but among men, to more general background factors, such as health, education and number of children in the household," Paunio told Reuters Health by email.
Most women reported poorer quality of sleep during pregnancy than before, and one in 10 experienced multiple insomnia symptoms, Paunio said.
"It is yet to be seen how symptoms of insomnia and depressed mood affect the health of the parents in (the) postpartum period as well as that of the offspring in our sample," Paunio said.
"In a stressful life situation or after a psychological trauma, it is normal to experience transient symptoms of insomnia and they do not normally pose a serious problem for health," Paunio said. "Chronic symptoms of insomnia do, however, pose a risk for both (physical) and mental health."
For these Finnish women, insomnia in pregnancy was less common than it is for women in the U.S., said Jen Jen Chang of Saint Louis University in Missouri, which could have been influenced by other factors like employment status, work hours and the number of other children in the family.
"When moms don't get enough sleep, it has a negative impact on a developing baby," Chang, who was not part of the new study, told Reuters Health by email. "Sleep disturbance and short sleep duration during pregnancy is associated with an increased risk for adverse pregnancy outcomes including preterm births, preeclampsia, cesarean deliveries, and postpartum depression."
["source-ndtv"]