Maddinson out of Australia A side due to mental health issues
Cricket Australia say it is committed to better understanding the mental health challenges in the game after Nic Maddinson yesterday became the second player this season to withdraw from a national side due to the issue.
The in-form batsman was potentially one big score away from a Test recall when he pulled out of the Australia A game against Pakistan due to start on Monday.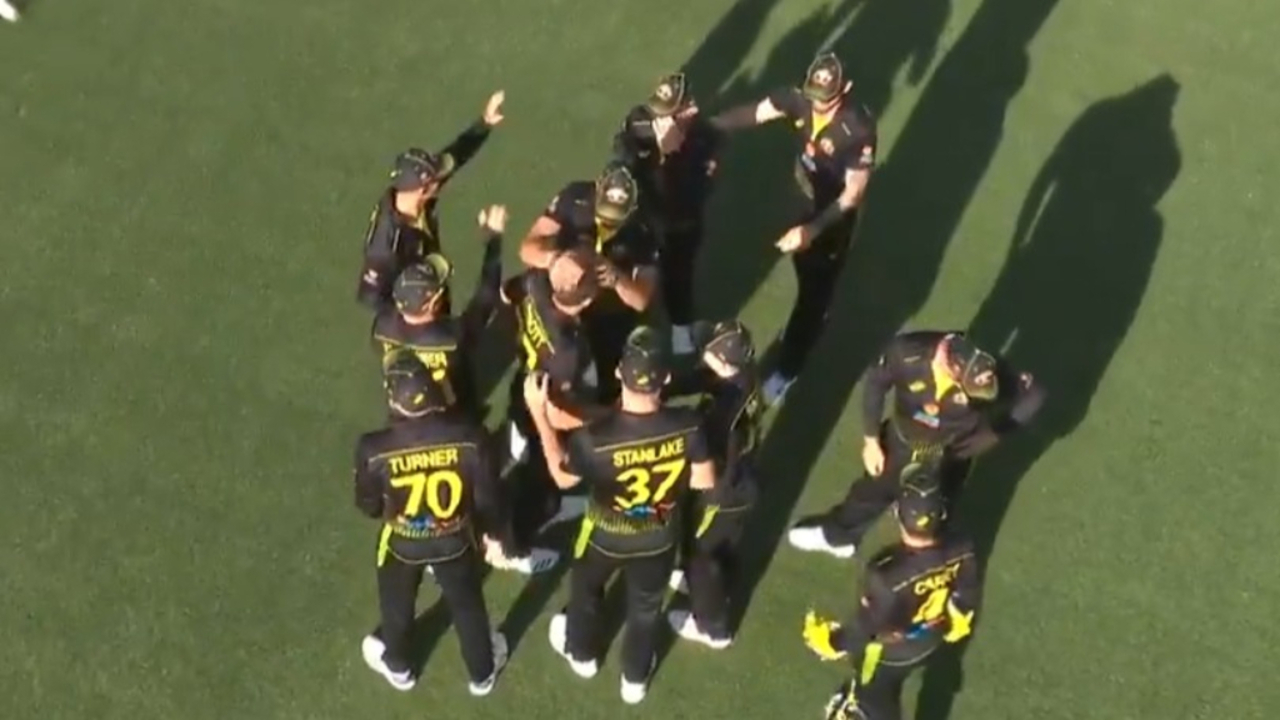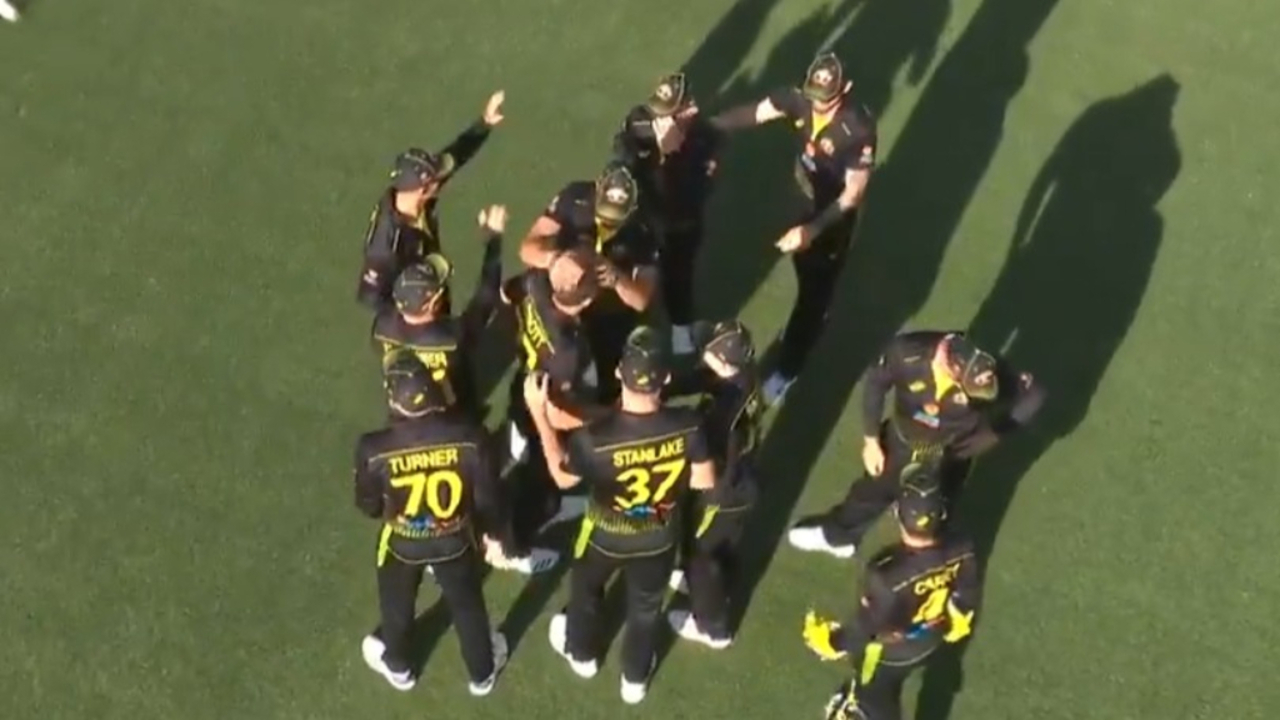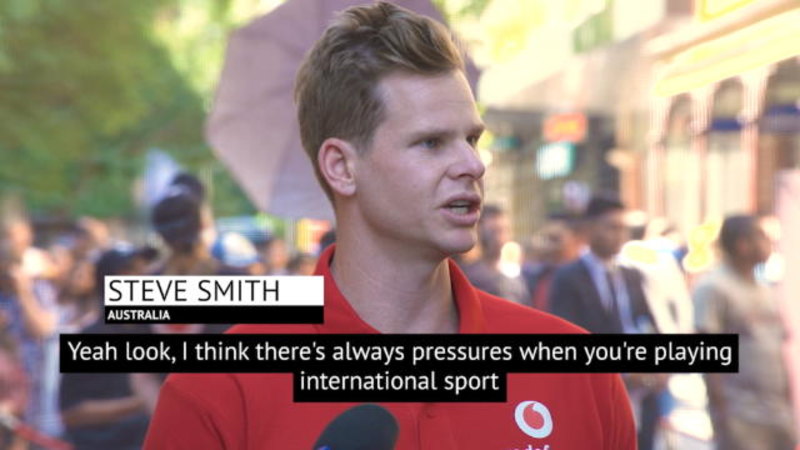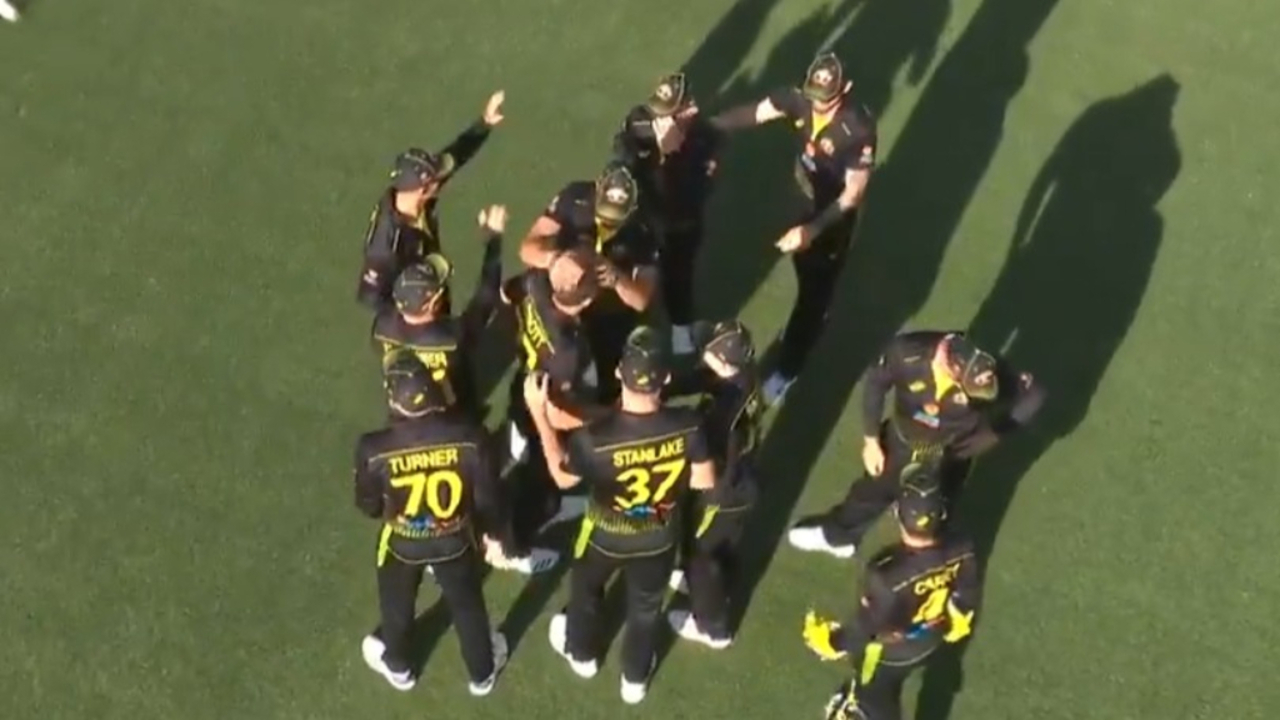 Sean Abbott was swarmed by his Australian teammates after a wicket against Pakistan.
Western Australia's Cameron Bancroft has been drafted into the Australia A side for a high stakes, pressure packed three-day day-night game, which is effectively a selection trial for the first Test.
Maddinson informed team management of his decision on Friday, a day before he was due to fly to Perth from Melbourne. He had been one of six batsmen in contention for two places in the Test XI. It is unknown when he will return to play.
His withdrawal comes a week after Glenn Maxwell, one of the country's most popular players,  took leave from the sport midway through a Twenty20 series against Sri Lanka citing difficulties with his mental health.
Victoria's rising star Will Pucovski was released from the Test squad in Canberra last summer due to concerns over his mental wellbeing. He had earlier been sidelined from state cricket due to a stress-related mental health issue.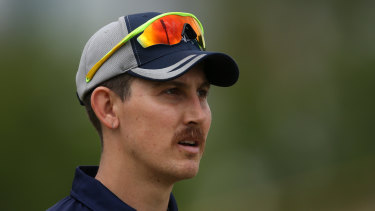 That Maxwell and Maddinson have taken time out at a point when both men were playing well underlines just how complex the issue is for sports authorities. In commenting on Maxwell's case last week, coach Justin Langer referred to the "mask" put on by public figures.
"Mental health is a challenge faced by Australian communities and elite sporting organisations and cricket is no different," CA's head of sports science and sports medicine Alex Kountouris said.
"Like other professional sports, we are working very hard to better understand the challenges faced by our players and staff so we can support them.
"We are all proud to work in an industry where players can feel safe to talk about these issues. It goes without saying that we offer all our players the support they need in the difficult times but importantly we are working on education, resourcing and research to better understand how we do this."
CA's national teams boss Ben Oliver praised Maddinson for speaking up about his troubles.
"The wellbeing of our players is always our primary concern," Oliver said. "We are proud that our players are comfortable to speak honestly and openly about how they are feeling.
"We will provide Nic with all the support and care we can and wish him a full and speedy recovery. We also ask that Nic's privacy be respected at this time."
Maddinson opened up in January about the mental health problems that resulted in him taking a break two years ago. The left-hander was struggling after a string of low scores in his first three Tests led to him being dropped.
"It's similar to when you hear Olympians say they try so hard and put their whole life into one goal and when you don't get it you don't really know what to do with yourself," Maddinson said in an interview with Fox Sports.
"I still enjoyed playing and I still enjoyed being out on the field, but everyday activities like getting up and going to the gym or going to training, doing those extra little things I lost a bit of drive to do.
"Training in the nets all week for a Shield game, I flew down to Melbourne and just in the nets in the space of about two minutes I knew it wasn't the place I needed to be. I needed to get away and take a break, refresh mentally.
"I was facing balls from Trent Johnston, the coach, and I thought, 'This is not what I want to do today'. I walked outside the MCG and across to Punt Road and made a few phone calls, and that's when I decided I needed to step away for a couple of games."
["source=smh"]