Alkem Labs Jumps 5%; Gujarat Unit Gets USFDA Nod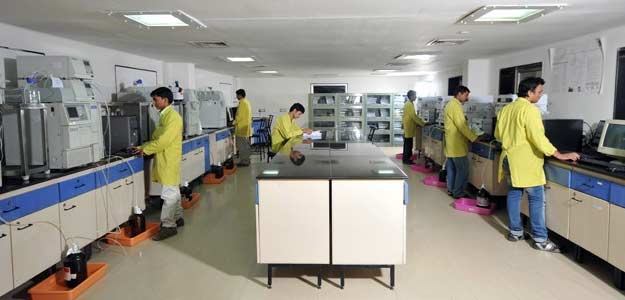 Mumbai: Shares of Alkem Labs today went up by over 5 per cent after the company said one of its manufacturing plants in Gujarat has obtained establishment approval from US health regulator USFDA.
The stock climbed 4.91 per cent to Rs 1,377.75 on BSE. On NSE, it soared 5.16 per cent to Rs 1,379.
"Its manufacturing plant at Mandva, Gujarat, has successfully obtained the Establishment Inspection Report from the USFDA. The plant manufactures Active Pharmaceutical Ingredients (APIs) and was inspected by the USFDA in September 2015," Alkem Labs said in a BSE filing yesterday.
It further said: "The facility at Mandva would be Alkem's sixth plant to receive USFDA approval."
"The development re-affirms Alkem's focus towards US as its key market and further boost Alkem's ability to enhance its product offering in the market," Alkem Labs CEO Prabhat Aggarwal said.
["source-ndtv"]