Why I Didn't Burst Crackers This Diwali (and Maybe You Shouldn't Too)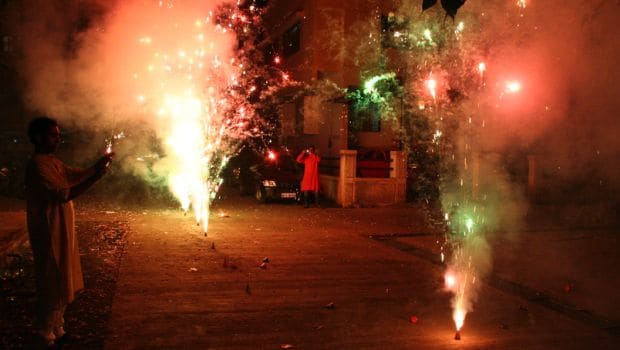 I love festivals. Unabashedly so. The anticipation, dressing up, the traditions involved, the food (oh the food!!) and absolutely anything and everything about festivals. I dress like the demure Indian bride on Karwachauth, have my tree up every Christmas and love tossing popcorns into the bonfire on Lohri. But most of all, I love the month of Diwali. The period between Dussehra and Diwali is my favourite time of the year. The vibe of the Capital city changes completely. It is the month when the weather (thankfully) is sublime, there are card parties galore and a general sense of joy all around. Diwali in Delhi is half the reason why I love living in India so much.
Diwali, for me, is about lighting up the house with diyas, cooking up a feast and enjoying with the entire extended family. Crackers may or may not have played a role in my Diwali celebrations every year. The pollution that followed post, was really more of a newspaper headline to me, than something that affected me personally. Somewhat like when one smokes, they know the effects of smoking on a person's health. Yet, they don't really think it will affect them, it is more of a distant statistic. All that changed for me last year.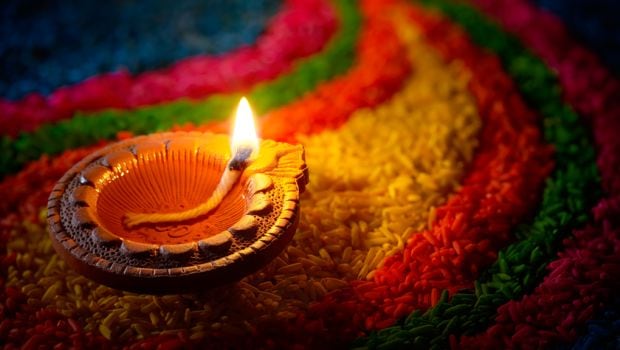 It was my daughter's fourth Diwali and perhaps the first in which she was old enough to enjoy making rangolis and join in on the festivities. Always one to expose her to our traditions and culture, I did not really think twice when the request for crackers came up. So we lit some phooljharis and anars and a few rockets to boot. What happened hence shall remain etched in my memory for a long time. My four year old spent the entire night coughing and throwing up incessantly. All, as the doctor told us, as a result of the smoke and pollution. As a mother, I watched helplessly, plagued with guilt as I had a role to play in her plight, as well as that of thousands of other children that night.
We're all too familiar with the statistics. The System of Air Quality and Weather Forecasting and Research (SAFAR) of the Ministry of Earth Science had issued a warning right before Diwali that air pollution levels were likely to hit 'severe' unless something drastic was done. Nothing was done about it. On Diwali night, the pollutants in the air reached levels which were 10-14 times the safe limit according to World Health Organisation. A study done last year established that children in Delhi had the weakest lungs as compared to children in any other metro in India, due to the polluted air they breathe. And not just that, another study went on to say that half of Delhi's 4.4 million schoolchildren would never recover full lung capacity. Never recover full lung capacity. And if you don't believe mere statistics, believe me because I landed into the city 2 days after Diwali, and was greeted with a thick smoke-like layer menacingly hanging over the city.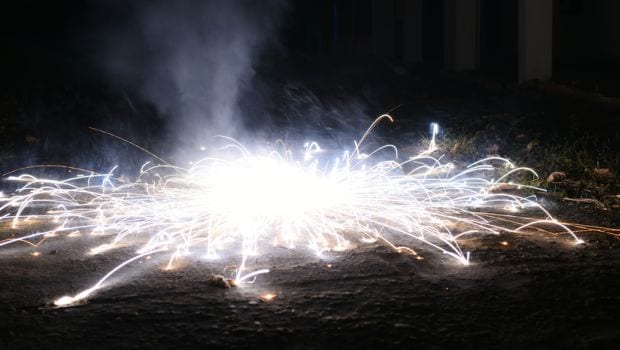 No, when I sat last year at 2am, with my hopelessly ill daughter in my lap, I took a silent vow not to add to this horrific story on a personal level. Yes, the pollution has a million other causes – cars, diesel, crop-fires, and a lot more. But it can not be denied that as high as 60% of the smoke in the air on Diwali was due to crackers. Diwali for me this year, was all about smokeless diyas, rangolis, my loved ones and good food. Festivities don't have to stop, but we need to take the blinkers off. Some actions have a direct effect, no it is not even a probability but rather a certainty. I hate to be a party pooper. But, the next time you go to buy crackers, just ask yourself this one question – In the name of tradition, are we costing our children their future health?
["source-ndtv"]